DCGS-A CD 2 Data Fabric RFP to be released in mid-July
By Loren Blinde
June 27, 2019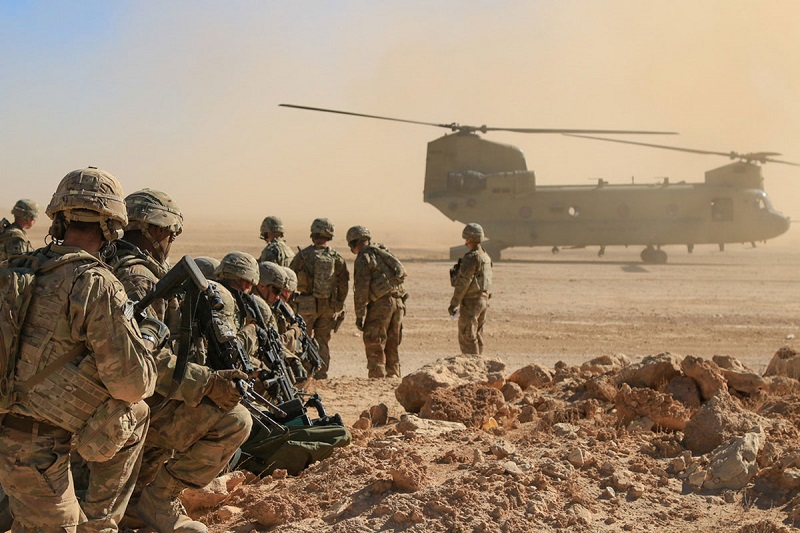 On June 27, the U.S. Army posted a synopsis of the Distributed Common Ground System – Army, Capability Drop 2 Data Fabric requirement. Questions and responses to this synopsis are due no later than 3:00 p.m. Eastern on July 11. The Army anticipates the RFP to be released on or about July 18.
The United States Army Contracting Command – Aberdeen Proving Ground (ACC-APG), Aberdeen Proving Ground, on behalf of Project Manager (PM) Distributed Common Ground System – Army (DCGS-A), intends to solicit a competitive, full and open Multiple Award indefinite delivery indefinite quantity (IDIQ) contract in accordance with Federal Acquisition Regulation (FAR) Parts 12 and 15. The resulting contracts will have a four (4) year base ordering period and a three (3) year option period, with an overall ordering ceiling of $823,263,105.82. The guaranteed minimum will be $3,500.00 that will be met through the first delivery order. This procurement is for the DCGS-A Capability Drop (CD) 2 Data Fabric and Analytics, specifically a commercial item that is a software only solution to meet the interoperability, security, training, usability, and data management capabilities. Also under this contract, the Government is procuring support services, incidental services and deliverables in support of the DCGS-A CD 2 commercial software solution. 

DCGS-A is a Family of Systems that provides our Army with advanced analytics, support to targeting and situation understanding to commanders. It processes, exploits and disseminates information and intelligence about the threat, weather, and terrain and provides tactical and operational ground stations that downlink data from national, joint partners and Army sensors. As technology evolves and new warfighting requirements emerge, the DCGS-A capability set needs to be updated to meet the user needs.

The DCGS-A CD 2 requirements address the need to enhance the Data Fabric and Analytics capabilities of DCGS-A at the Army's Intelligence and Security Command Fixed Sites and tactical echelons. The Contractor's CD 2 software is intended to be hosted in the Cloud and/or on Government owned equipment (e.g. Intelligence Processing Center Version 1 or Tactical Server Infrastructure).

The CD 2 capability shall align with multiple overarching directives, to include the Army's Common Operating Environment (COE); the Intelligence Community Information Technology Enterprise; Joint Information Environment and Defense Intelligence Information Enterprise. The DCGS-A CD 2 shall support net-centric military operations by being interoperable with current Army, Unified Action Partners, Joint Service, Allied, Coalition, and Command and Control information and ISR systems. DCGS-A CD 2 shall operate across the Top Secret Joint Worldwide Intelligence Communications System Network and the Secure Internet Protocol Router Network, Secret Coalition, and Unclassified security domains, and within and across all COE computing environments.

DCGS-A will continue to contribute to visualization and situational awareness, maximizing combat power and enhancing the ability to operate in an unpredictable and changing environment throughout the operational spectrum.

The Government intends to issue a solicitation on or about 18 July 2019. Proposals will be due 30 calendar days following release of the solicitation. There are no set-asides for this action.
Full information is available here.
Source: FedBizOpps