Army to hold Industry Day for Persistent Cyber Training Environment
By Loren Blinde
October 23, 2018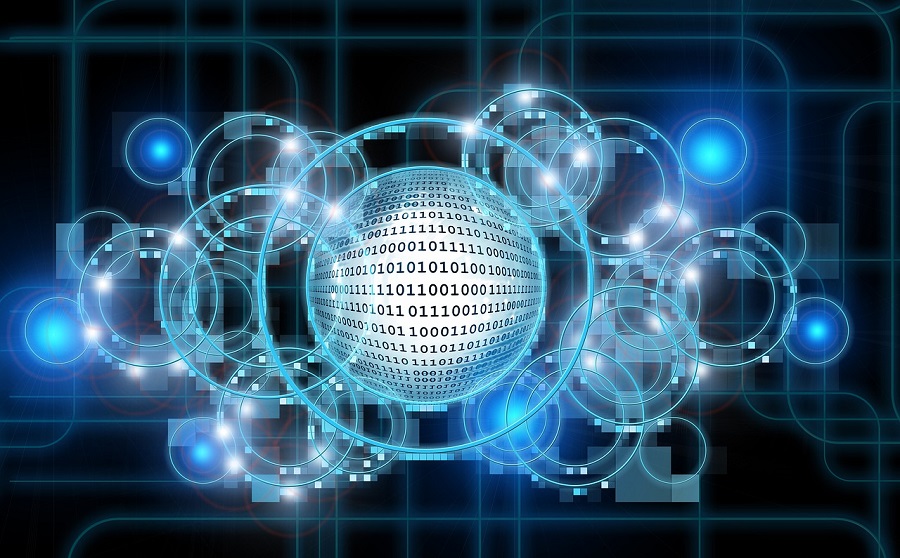 On October 22, the U.S. Army posted an Industry Day invitation and sources sought notice for the Persistent Cyber Training Environment (PCTE) program. Responses are due by November 2.
The Program Executive Officer for Simulation, Training and Instrumentation is hosting an Industry Day for the Persistent Cyber Training Environment (PCTE) program.
When:  Monday, Nov 26, 2018; 1500 – 1700 EST
Where:  Orange County Convention Center, 9800 International Drive, Orlando, FL 32819, room S330EF.
Due to limited available space, all companies must register to attend.  Registration will be limited to 4 per company for a maximum of 300 registrants.
Persistent Cyber Training Environment (PCTE)
Consolidated Integration and Development Contract (P-CIDC)
Army Contracting Command-Orlando is issuing this sources sought synopsis as a means of conducting market research to identify potential sources having an interest and industry technologies available to consolidate the integration and development of the Persistent Cyber Training Environment (PCTE) platform.
The result of this market research will contribute to determining the method of procurement, if a requirement materializes. Based on the responses to this sources sought notice/market research, this requirement may be set-aside for small businesses (in full or in part) or procured through full and open competition. All small business set-aside categories will be considered. Telephone inquiries will not be accepted or acknowledged, and no feedback or evaluations will be provided to companies regarding submissions.
PROGRAM BACKGROUND
The Persistent Cyber Training Environment (PCTE) is a capability providing the Department of Defense (DOD) cyberspace workforce the ability to conduct cyberspace operations training (including exercises and mission rehearsals), experimentation, certification, as well as the assessment and development of cyber capabilities and tactics, techniques, and procedures for missions that cross boundaries and networks. PCTE provides the capability required to train forces operating in cyberspace in accordance with congressional and DOD mandates.
PCTE's ultimate solution will be a cloud-based training platform to support Cyber workforce with individual through force level sustainment training, team certification, and provide the foundations for a collective training network (i.e. Cyber Flag, Cyber Guard). It will leverage existing architecture and capability, including existing Service tools connected to the various cyber ranges, in order to provide the emulated environments for virtual cyber training. The materiel development activities for PCTE include integrating hardware and software into a training platform that orchestrates event planning, training resources, and after action review into a cohesive and networked training event.
The PCTE platform, in its desired end state, will use integrated virtual machines connecting Cyber Training and Test Ranges. As part of the Cyber Range cloud-based environment, PCTE will have the ability to share resources, such as scenarios and content, and providing additional "maneuver space" such as emulated Red (adversarial), Blue (friendly), Grey (neutral), and Industrial Control System (ICS) environments. It will connect to six geographically disperse Cyber workforce locations and allow individual units to access capabilities and participate in distributed training (called Connectivity). PCTE is not a cyber range; it is every aspect of training exercise means and training systems that would take place in a range.
The PCTE program continually deploys prototype capabilities through competitive Cyber Innovation Challenges (CICs) to the field to include such capabilities as event management, environment creation/replication, and connections into to the Services' Crew Training Facilities. With continued evaluation of the CIC prototypes by Cyber Mission Forces (CMF) personnel, the PCTE platform will evolve based on changes in technology, threat, and tactics, techniques and procedures (TTPs). These changes will require software developed by contractors, external vendors, and other Government organizations to be holistically incorporated into the existing platform for rapid delivery.
Product Manager (PdM) Cyber Resiliency and Training (CRT) is currently integrating vendor solutions into the modular PCTE baseline that includes a number of commercial and proprietary products. Integration requires technical data exchange, specifications, and coordination with other contractors to ensure compatibility and selection the best-of-breed cyberspace operations training platform. It is expected the P-CIDC contract will require the integration of software delivered under the CICs to meet identified gaps and integrate new capabilities.
Full information is available here.
Source: FedBizOpps