Army seeks support for USAICoE certification exercise
By Loren Blinde
December 23, 2022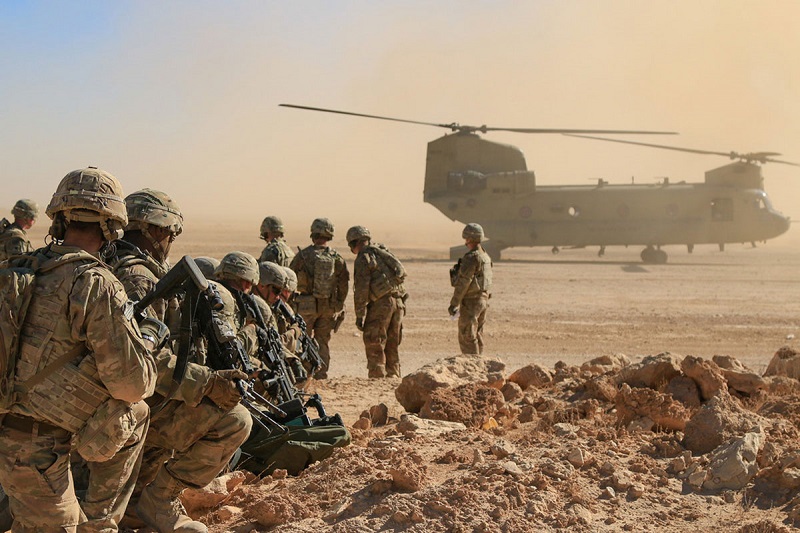 On December 22, the U.S. Army posted a request for information for the U.S. Army Intelligence Center of Excellence (USAICoE) Support for Certification Exercise. Responses are due by 1:00 p.m. Mountain on January 3.
ACC- APG, Huachuca Division is conducting market research to identify the availability of potential sources to provide support for a Multi-Domain Expeditionary Battalions (MDEB) Certification Exercise (CERTEX). This is an RFI and is not a solicitation nor a Request for Quote (RFQ). Prospective contractors shall be registered in the System for Award Management (SAM) before award of a contract.
This RFI is a means of conducting market research to gain knowledge of interest, capabilities, socio-economic information, and qualifications of members in the business community who can develop, maintain, and sustain required threat frequencies to replicate peer threat on Ft. Huachuca in support of the MDEB exercise.
In 2020, the Commanding General, U.S. Army Intelligence Center of Excellence (USAICoE) and Ft. Huachuca directed the construction of a Multi-Domain Operations (MDO) non-kinetic range at Ft. Huachuca, Arizona. This range has been designed to integrate Electronic Warfare and Tactical Signals Intelligence terrestrial capabilities. This will be the first range of the kind in the Department of Defense. This range serves the specialized training and testing needs of conventional force Brigade Combat Teams, Multi-Domain Taskforce(s), Multi-Domain Expeditionary Battalions (MDEB) and Special Operations
With this newly established range built to advance the Army's Campaign of Learning on all things MDO, USAICoE will host the 1st MDTF's MDEB Certification Exercise (CERTEX) between 31 January 2023 to 15 February 2023. This is a first of its kind event and will continue to enable the campaign of learning utilizing the MDO Range/John R. Fox Training area at Fort Huachuca. The MDEB CERTEX experiment will inform the modernization of training and testing infrastructure and viability of threats for future test and evaluation events held on Fort Huachuca. With the MDEB and Vanguard experiments the Army can evaluate and understand new MI and EW capabilities in support of MDO and how to export the findings to inform and build MDO capable ranges across the Army.
Currently, USAICoE requires the ability to broadcast threat frequencies above 6.0 GHz. Current equipment on hand allows USAICoE to broadcast threat frequencies from 1MHz to 6 GHz, but does not have an organic ability to broadcast the required frequencies to adequately test the MDEBs ability to collect and produce intelligence in support of USARPAC or 1st Corps subordinate commands. Market research has identified a commercial vendor able to quickly engineer and emulate required threat frequencies required to test the MDEB in their wartime mission.
Review the full USAICoE support RFI.
Source: SAM
The right opportunity can be worth millions. Don't miss out on the latest IC-focused RFI, BAA, industry day, and RFP information – subscribe to IC News today.