Army releases Network- Cross Functional Team Technical Exchange Forum #3 request for white papers
By Loren Blinde
August 1, 2019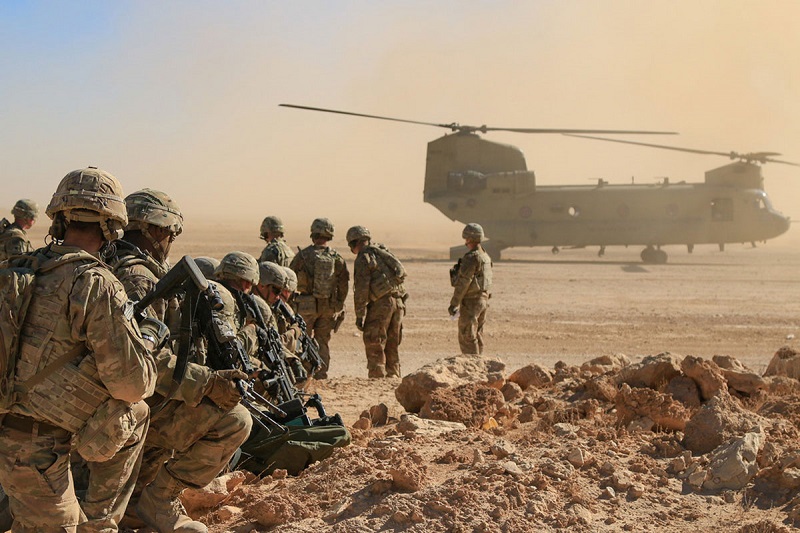 On July 31, the U.S. Army posted a Integrated Tactical Network and Air to Ground Network Integration Technical Exchange Meeting 3 (TEM 3) request for white papers. White papers are due by 4:00 p.m. on August 30.
Network Cross Functional Team Technical Exchange Forum #3
Topic: "Air to Ground Network Integration" 
Request for Whitepapers: Network- Cross Functional Team Technical Exchange Forum #3 "Air to Ground Network Integration" Whitepaper Topic Areas

The Army is seeking whitepapers, no more than five (5) pages in length, on Commercial Off-the-Shelf (COTS) and Non-Developmental Item (NDI) solutions to the topic areas listed below. If you have a solution that satisfies multiple topic areas please indicate so in your executive summary. The Army is interested in solutions that are available for demonstration and experimentation.
The intent of this Request for Information (RFI) is to obtain a breadth and depth of information on current and emerging market capabilities to inform future Army Investment recommendations, Army requirements documentation, and other acquisition documentation. Several Army organizations will be involved in the assessment of the whitepapers across different areas in the acquisition cycles.
It is highly recommended that respondents clearly identify and support claimed maturity levels so that the information is provided to the appropriate organization relative to the solutions' maturity. After white paper assessments are completed, venders may be invited to demonstrate their solution. Participation in such an event is completely voluntary and the vendor will retain control and continuous custody of its demonstrated product.
A Government witness will be present to observe the demonstration and document the results and conditions to determine capabilities and limitations. A copy of this report can be provided to the demonstrating vendor upon request. Such demonstrations will not obligate the Government for any expenses, future awards, or other commitments. Additionally, the Government is not liable for any costs or expenses incurred in providing a demonstration.
Full information is available here.
Source: FedBizOpps