Army posts Sentinel RFI
By Loren Blinde
January 11, 2022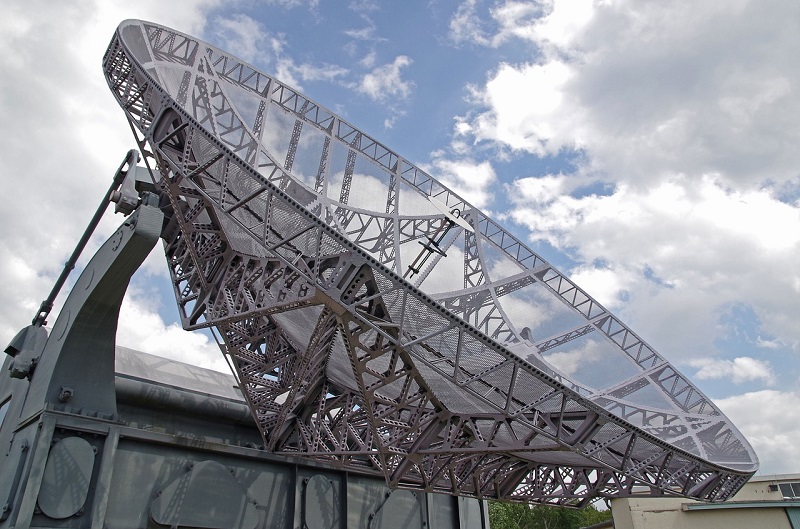 On January 10, the U.S. Army posted a request for information for Sentinel A4 radars. Responses are due by 4:00 p.m. Central on January 25.
The Sentinel radar is a major component of the Army Integrated Air and Missile Defense System of Systems architecture. It provides 360-degree surveillance with fire control capability against low to mid-altitude threats, including cruise missiles and unmanned aerial systems, fixed-wing and rotary-wing aircraft, and rocket, artillery and mortar threats. To continue to meet its mission requirements, the U.S. Government (USG) is executing an Engineering and Manufacturing Development (EMO) and Low Rate Initial Production (LRIP) contract. This effort develops and fields the next­ generation Sentinel A4 radar with advanced sensor technologies for improved performance.
The USG has identified the requirement to increase the Sentinel A4 radar quantities under this effort. The USG is conducting market research to determine potential sources and solutions for procuring additional Sentinel A4 radars based upon current design progress.
The U.S. Army Search, Track, Acquire, Radiate, Eliminate (STARE) Project Office is required to increase production of Sentinel A4 LRIP radars to meet mission demands. The USG competitively awarded the current Sentinel A4 EMO and LRIP effort to Lockheed Martin Corporation through contract number W31P4Q-19-C-0058, on 25 September 2019. The current contract provides for five radars to support the EMO effort, five radars to support user evaluation and system testing efforts, and eight radars to support the LRIP effort.
Since contract award, the USG determined additional Sentinel A4 radars are required to meet program objectives. The revised requirement is to deliver up to 16 additional Sentinel A4 radars by USG Fiscal Year (FY) 2025. The USG requires delivery of up to three additional radars in FY24 and the remaining additional radars in FY25 for a total quantity of up to 16 radars. The USG expects to authorize and award LRIP procurement in 2Q-3QFY23.
The additional LRIP units shall be of equivalent design and configuration as provided by the current Sentinel A4 prime contractor, Lockheed Martin Corporation. The technical data package (TOP) for this design is under development and not available for this RFI. The USG does not expect the TDP in time to initiate this anticipated procurement. The material solution for this effort shall meet the USG Performance Specification, MIS- 60990 (classified). The USG does not intend to provide any technical data or specifications to enable industry response to this RFI/SS. The material solution shall abstain from substantial duplication of cost that the USG cannot recover through competition or unacceptable delays in fulfilling the USG's requirements.
Interested sources shall demonstrate technical capability, corporate knowledge and experience of providing hardware, facilities, equipment, technical expertise, planning, management, manufacturing and testing efforts to include incidental services for producing the Sentinel A4 radars.
Review the full Sentinel radar RFI here.
Source: SAM
IC News brings you business opportunities like this one each week. If you find value in our work, please consider supporting IC News with a subscription.