Amentum launches U.S. Army Senior Advisory Committee
By Loren Blinde
May 18, 2023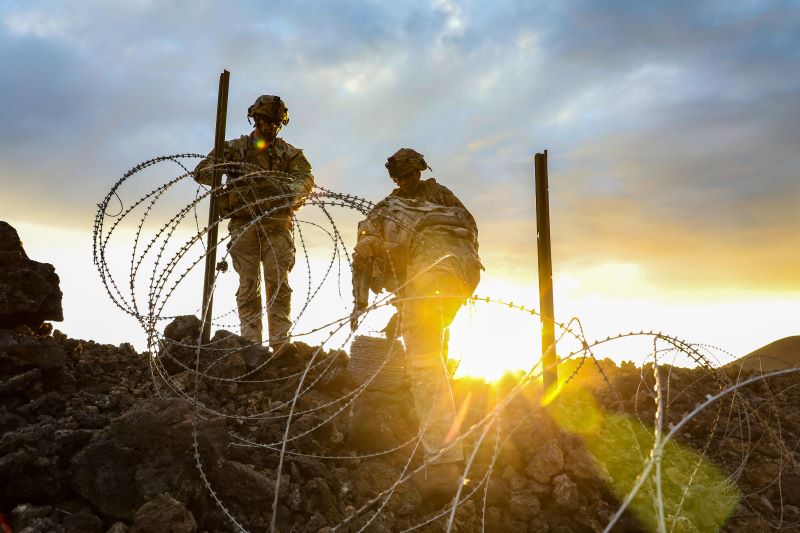 The U.S. Army and our nation are facing the new reality of near-peer competition. This challenge places enormous demands to train, prepare, and fight in Joint All Domain operations. To support these mission challenges, Amentum announced on May 17 the creation of a U.S. Army Senior Advisory Committee to focus on innovation of Army testing, training, and information operations programs in support of its national defense contracts.
The Amentum U.S. Army Senior Advisory Committee (ASAC) will play a pivotable role in the development and understanding of military centric policy and doctrine within the framework of best practices supporting the overall Conduct of Operations and its execution.
"Throughout our 118-year history of partnership with the U.S. Army, Amentum has always supported this critical mission. We are proud of our loyal commitment to the U.S Army and the Department of Defense," said Jill Bruning, president of Amentum's Engineering, Science and Technology Group. "We train for today while developing innovative technology and agile engineering solutions for tomorrow, bringing training to the soldier instead of the soldier going to the trainer."
The committee operationalizes political decisions and guidance into military direction to ensure Amentum's approach, implementation and execution of policies are focused on providing the best possible solution sets while supporting military readiness with laser focus on our warfighters.
The Amentum U.S. Army Senior Advisory Committee (ASAC) is comprised of organic senior corporate members. These ASAC members are as follows:
LTG (Ret) Pete Vangjel – Former Chief Compliance Officer for the U.S. Army and Deputy Commanding General U.S. Army Central Command. Deputy Commanding Officer U.S. Army Central Command and Commanding General U.S. Army Fires Center of Excellence/Field Artillery and Air Defense Artillery School.
MG (Ret) Camille Nichols – Former Director of Business Operations in the U.S. Army Office of Business Transformation and Commanding General, Army Contracting Command; in Program Executive Office, Soldier; Commanding General, CENTCOM Contracting Command; Commanding General, Expeditionary Contracting Command; Senior Military Assistant to the Under Secretary of Defense Acquisition, Technology and Logistics.
BG (Ret) Tim Edens – Former Commanding General/Director of Army Safety U.S. Army Combat Readiness Center/Safety Center Ft. Rucker, Deputy Commanding General for Support Deputy Commanding General for Support 2ndInfantry Division Camp Humphreys, Korea.
BG (Ret) Rob Ulses – Former Deputy Chief of Staff, G-3/5/7, U.S. Army TRADOC, Deputy Commanding General of a U.S. Army Infantry Division Assistant Chief of Staff, Operations for the U.S. Army Pacific and the Army Service Component Command for U.S. Pacific Command and led a strategic analytical cell responsible for the development of strategic plans, projects, and initiatives to facilitate informed decisions and guidance for the Under Secretary of the Army.
Source: Amentum
Like IC News? Then please consider subscribing. You'll get full access to our searchable library of 10,000+ articles, plus new articles each weekday.