Amanda Brownfield joins Geospark Analytics as president
By Loren Blinde
April 2, 2020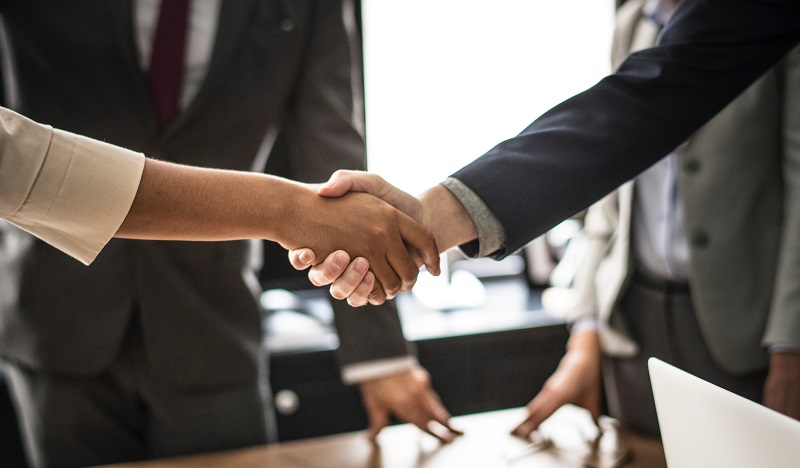 On March 31, Herndon, VA-based Geospark Analytics announced that it has hired industry veteran Amanda Brownfield as President as the company prepares for its next phase of growth and expansion into both the public and commercial global threat and risk assessment markets.
Brownfield, an Army veteran and senior industry leader with large scale P&L experience, previously held senior executive positions at SAIC and TASC.  Most recently she was Senior Vice President, Engility Corporation, and Chairman of the Board, Engility/AECOM Forfeiture Support Associates (FSA) joint venture, delivering intelligence solutions and analytic expertise to the national intelligence and law enforcement communities.  Brownfield was a critical member of the executive leadership team that first sold TASC to Engility in 2015 and then Engility to SAIC in 2019.
Brownfield will work closely with Geospark Analytics' CEO, Omar Balkissoon, to implement the company's overall strategy and vision, while helping to ensure the financial well-being of the company.  She will be responsible for the hands-on implementation of corporate goals into the actual workforce, while providing her expertise in executive management, operations, strategic partnerships, new business development and technology-enabled solutions.
The hire follows Geospark Analytics' launch of its new Hyperion platform last year, an artificial intelligence (AI)-driven platform that delivers real-time insights and automated monitoring, alerting, and forecasting of events that could pose a risk to an organization's people, places, and interests.  It also comes at a time when the company is realizing tremendous momentum in the public sector market in particular with new contracts spanning intelligence, Department of Defense and Homeland Security.
'We recognized that Geospark Analytics was at a real inflection point, graduating from the start-up phase of our journey to scale up', said CEO Omar Balkissoon.  'We needed to expand our leadership team, add new capabilities and processes to capitalize on our momentum, all while remaining true to our reputation of being obsessively focused on our people, customers and providing technology that is intuitive, powerful and insightful.'
'Amanda's reputation as a hands-on executive who brings energy and passion to her organizations was an ideal match for the company," Balkissoon said. 'We are excited to have Amanda on the Geospark Analytics team!'
After more than two decades of leading at every level of both publicly traded and privately held large businesses Brownfield is ready to pivot to a more singular focus on disruptive technologies in this next phase of her career.
'The company's leadership has been ahead of the curve since inception, literally revolutionizing the global threat and risk assessment business.  They understood intuitively that it isn't enough to provide location data, rather it's the data, models and analytics together that allow our customers to be ahead of the decision curve,' Brownfield said.  'It's literally a dream come true to join this company at this time.  The Geospark Analytics team with its Hyperion solution is literally helping to keep our nation's citizens safer.  I couldn't ask for a better reason to go to work every day.'
Source: Geospark Analytics