Air Force seeks autonomy, unmanned vehicles research
By Loren Blinde
July 30, 2019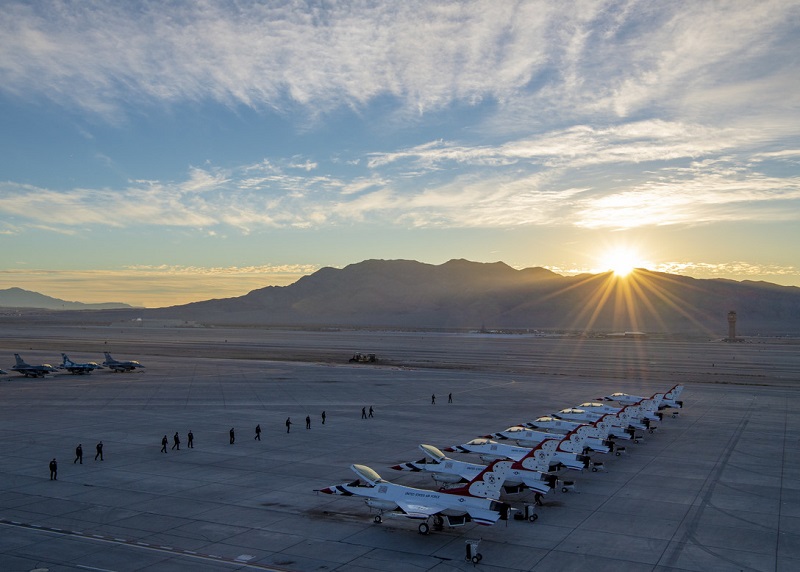 On July 29, the U.S. Air Force issued a call for research on the use of autonomy and unmanned vehicles in support of USAF operations. Responses are due by 4:30 p.m. Mountain on August 30.
The Academy Center for Cyberspace Research (ACCR) conducts research in a wide range of areas within the fields of Computer and Cyber Science in support of the AF, DoD and other government and commercial sponsors. All cadets in the Computer Science and Cyber Science majors receive research experience through independent studies, course projects and summer research opportunities.
ACCR has four primary research focus areas: system security analysis, immersive environments (augmented and virtual reality), artificial intelligence and autonomy, and big-data analytics. In addition to these four primary focus areas, ACCR can conduct research in any topics related to the field of Computer and Cyber Science provided there is sufficient faculty and cadet interest. State of the art facilities are available to students and researchers providing capabilities for network and platform vulnerability analysis; industrial control system/supervisory control and data acquisition security analysis and development; provably secure software development; network security stack analysis; virtual and augmented reality applications; high-performance computing; robotics and unmanned systems design, analysis, and operation; unmanned aerial swarms and multi-vehicle cooperation.
ACCR is especially interested in research that incorporates proposed student projects to further its leadership in the areas of Artificial Intelligence (AI) and Autonomous Systems (AS) education. In support of the departments continued Artificial Intelligence (AI) and Autonomous Systems (AS) research, an emphasis has been placed on retooling and expanding our curriculum by conducting technical and pedagogical research on new AI/AS methodologies.
This CALL is focused on fundamental research that can lead to the development of new novel pedagogical approaches to AI/AS education. Research areas should fall within autonomy and AI to include algorithms and techniques for such, as well as researching educational best practices, techniques and pedagogical approaches. USAFA is interested in data that could potentially lead to the external development of lesson plans, exercises, and classroom activities that embody those techniques/approaches, which could be used as the basis for new AI/AS curricula at USAFA and for public educational institutions.
Research should be conducted utilizing hands-on mentoring with cadets in support of senior capstone projects addressing AI/AS system concepts and rapid deployment of newly developed concepts in an effort to answer critical research questions in real time. The results and methodologies discovered, to include the focused research conducted in capstone projects, will form the basis of scholarly work presented at conferences or in journal articles. In addition to briefings and presentations it is expected the effort will culminate in a final report, submitted to USAFA DFCS, which will cover research elements derived entirety from the AI/AS studies.
Full information is available here.
Source: FedBizOpps