AECOM to spin off government services business
By Loren Blinde
June 17, 2019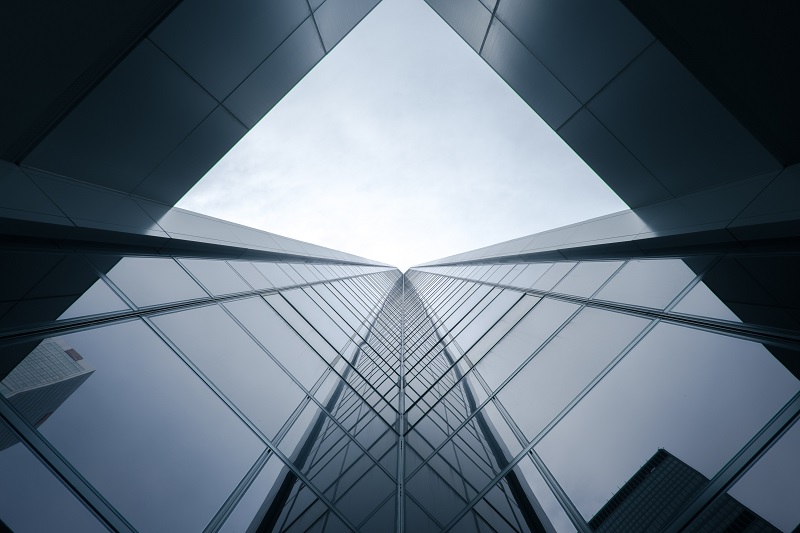 AECOM, based in Los Angeles, CA announced on June 17 that its board of directors has unanimously approved a plan to pursue a spin-off of the Company's Management Services segment into a leading, standalone government services company. The transaction is currently expected to be completed in the second half of fiscal 2020.
The new public company resulting from the spin-off of the Management Services segment will be a top 20 government services provider, as ranked by Bloomberg, and will leverage its considerable intelligence, cybersecurity, IT, nuclear remediation and O&M expertise to continue to deliver value and best-of-class services primarily to national government clients, including the U.S. Departments of Defense and Energy and various intelligence and other agencies. As an independent entity, the government services business will be best positioned to accelerate the execution of its strategic plan, invest to expand its capabilities and to pursue its more than $30 billion pipeline of opportunities.
The business has several key competitive advantages, including scale in a fragmented market, a strong execution track record, a substantial base of long-duration classified work and more than 25,000 talented and committed employees, more than 10,000 of whom have security clearance. The business also benefits from a lower-risk profile that features predictable cash flow and high returns on capital, which will enable flexibility to invest in profitable growth and deleveraging. In fiscal 2018, the Management Services segment generated revenue of $3.7 billion, operating income of $200 million and adjusted operating income1 of $239 million. In addition, the segment delivered 18% adjusted operating income growth in the first half of fiscal 2019.
This transformational initiative builds upon the strategic actions AECOM has taken and continues to take to maximize shareholder value, including the already-executed $225 million G&A reduction, the anticipated exit of hard-bid at-risk construction, the exit of non-core Oil & Gas and fixed-price combined-cycle gas power plant construction, the planned exit from more than 30 countries and the decision to no longer pursue international at-risk construction opportunities.
As a result of the proposed spin-off and these ongoing strategic actions, AECOM will benefit from a honed focus on its high-returning professional services businesses with leading market share, strong cash flow and on attractive financial return profile to foster continued growth, return of capital to shareholders, and debt reduction under the Company's existing capital allocation policy.
"Today's announcement marks a transformational step forward for AECOM and continues our pursuit of maximizing shareholder value by best positioning our industry-leading businesses for long-term success," said Michael Burke, AECOM's chairman and chief executive officer. "Over the past several years we have built a portfolio of leading infrastructure and government services capabilities, and our success is reflected in our strong first half fiscal 2019 financial performance, including a record $18 billion in wins, a record $61 billion backlog, continued positive organic growth and 16% adjusted EBITDA growth. The Management Services segment has successfully capitalized on a substantial pipeline of opportunities, leading intelligence and classified sector capabilities and a proven leadership position with the U.S. Departments of Defense and Energy. This is evidenced by 127% backlog growth since the beginning of fiscal 2017 and three consecutive quarters of double-digit organic revenue growth. Importantly, today the Management Services segment is of the appropriate size and scale to successfully stand alone as a leader in the government services market."
Burke continued, "As part of our continuing efforts to best position each business for long-term strategic and financial success, and in recognition of our current valuation that we believe does not fully reflect the value inherent across our enterprise, we identified an opportunity to unlock value through a separation of our two businesses. As leaders in their respective markets, both AECOM and the standalone government services business will be ideally positioned to benefit from a sharpened strategic focus on pursuing growth strategies best suited to each company's end markets and strategic growth objectives. This will allow each company to deliver exceptional value to all its stakeholders, including clients, employees and shareholders."
Following the transaction, both AECOM and the standalone government services business are expected to be capitalized with ample liquidity to support operating and strategic investment plans. John Vollmer, group president of the Management Services segment, and the existing management team are expected to continue to lead the standalone government services company. Additionally, Randy Wotring, AECOM's chief operating officer, is expected to serve as chairman of the board of directors of the standalone government services business.
Source: AECOM