Viasat to participate in AFWERX Multi-Domain Ops Challenge
By Loren Blinde
July 24, 2019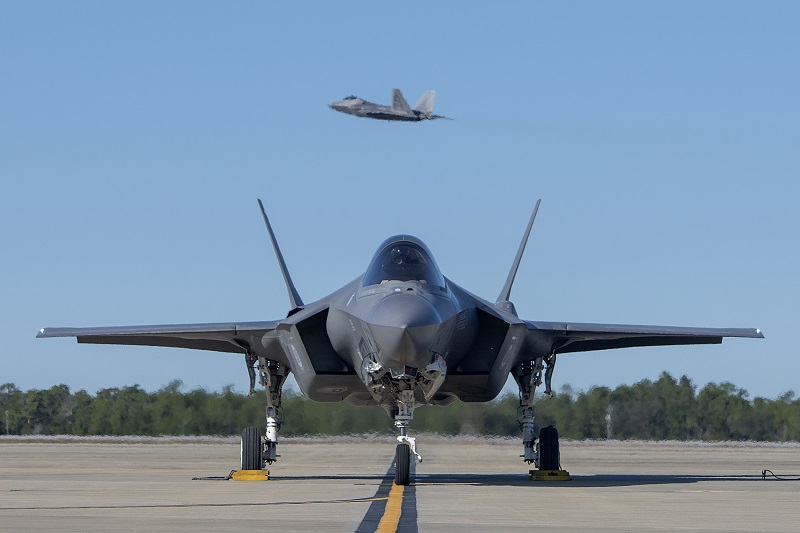 Viasat Inc. of Carlsbad, CA announced on July 22 it has been selected by AFWERX, a U.S. Air Force (USAF) program dedicated to fostering a culture of innovation within the service, to showcase its Hybrid Adaptive Network concept at AFWERX Vegas, an event focused on solving real-world U.S. Air Force challenges, held July 23-24, 2019. Selection to participate in AFWERX Vegas addresses the USAF's interest in a multi-network, multi-orbit satellite communications (SATCOM) system that leverages commercial innovation to enhance resiliency, performance and warfighter capabilities across a multi-domain battlespace.
Specifically, Viasat will participate in the AFWERX Multi-Domain Operations Challenge, which aims to improve the efficiency and effectiveness of the United States' and its allies' integrated operations in the areas of air, space, land, sea, cyber and the electromagnetic spectrum. This challenge provides Viasat the opportunity to work with the USAF and Department of Defense (DoD) to further develop, deploy, and demonstrate its Hybrid Adaptive Network concept with the potential to provide future communications services to the government for multi-domain operations.
Conceptually, Viasat's Hybrid Adaptive Network architecture will allow users to seamlessly roam across commercial and government purpose-built SATCOM networks, creating an end-to-end communications solution that provides the flexibility to avoid congestion, interference, and cyber threats through layered resilience in highly-contested environments essential for multi-domain command and control.
"Viasat is honored to be selected by the USAF to showcase current Hybrid Adaptive Network capabilities and use this opportunity to incorporate new, integrated services such as real-time network management; visualization and control; automated network selection; real-time active cybersecurity; and real-time situational awareness capabilities for resilient multi-domain operations," said Ken Peterman, president, Government Systems, Viasat. "We are already providing advanced global connectivity services to some of the most high-profile leaders within the U.S. Government and DoD via a multi-network, multi-orbit SATCOM system and we're looking forward to participating in the AFWERX program to bring the next generation of hybrid networking, with intelligent automation and game-changing resilience, to the battlespace."   
Source: Viasat