USSOCOM announces solutions meeting for VAS tech
By Loren Blinde
October 30, 2018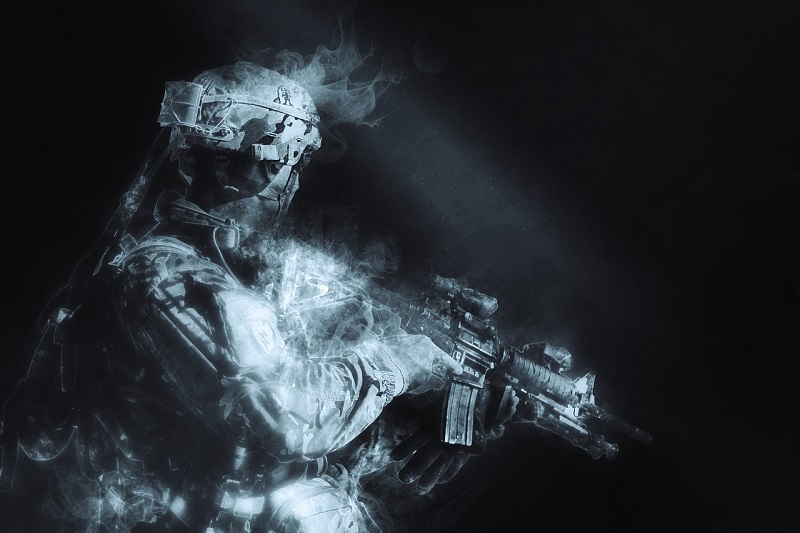 On October 29, the U.S. Special Operations Command posted a needs statement ahead of an upcoming solutions meeting. All applications to participate in the solutions meeting must be received on or before 5:00 p.m. Eastern on November 29.
United States Special Operations Command is interested in improvements and enhancements to visual augmentation systems (VAS) and related auxiliary technologies. This also includes Augmented and Virtual Reality (AR/VR) solutions for Head's Up Displays (HUD) and fusion of disparate data sources into a common visual display. The Department of Defense Rapid Reaction Technology (RRTO) Innovation Outreach Program will partner with SOCOM to conduct a Solutions Meeting in the Laurel, MD area in February 2019. The Solutions Meeting provides selected innovative companies with an opportunity to make short technical presentations to government representatives about their technologies and products. There is potential that companies may be selected for pilot projects or experimentation if their technology appears to match the needs described below.
United States Special Operations Command is looking for innovative technologies and capabilities in the following topic areas (candidate technology can be a stand-alone system or a potential component of a system):
Heads up Display (HUD)
  Transparent display
Compatible with night vision goggles (NVG)
High Definition/Low Latency resolution
Wide field of view
Integrated head/eye tracking capabilities
Cognitive Load management
All lighting and weather conditions
Visual acuity through obscurants
Customizable Displays
Personalization/Optimization for individuals
Materials for lightweight visors
Low/No light/RF emissions
Digital diopter setting
Augmented/Virtual Reality and Artificial Intelligence/Machine Learning 
Rehearsal/Targeting
Holographic display
Gaming Technologies
Neuromorphic computing/engineering
Telemedicine
Synthetic training/operational environment
Enhanced Optical Characteristics
Anti-glare
Anti-fog
Scratch resistance
Self-healing
Liquid repelling
Integrated Helmet
Modularity
Conformal Liner
Integrated power data transfer
Multi Sensor Data Fusion and Processing
Digital Terrain Elevation Data (a priori)
Geo-rectified imagery
Low latency displays
3D imagery in real-time
GPS denied position navigation and timing (PNT)
Wireless data sharing (to eliminate cables)
Edge computing/on board processing
Analog/digital
Analog to Digital video conversion
Data compression algorithms
Interoperable Targeting and Designation Capabilities
Multi-spectral/tunable lasers
Multi-spectral/tunable beacons/emitters
Multi-source data ingest, overlays and transmission
Multi-spectral/tunable sensors
Small Battery/Power Sources
Improved performance
High power density
Flexible/conformal
Novel charging capabilities
Ballistic protection
Communications
High data rate optical communications
Underwater Communications
– Visual
– Audio
– Magnetic
Video transmission and reception
3D Audio
Smart Fabrics and Sensors
Monitor vital signs
Wearable computer systems
Fast drying materials
Flexible/wearable sensors
Haptics
Full information is available here.
Source: FedBizOpps