USCENTCOM to host airborne ISR summit
By Loren Blinde
August 17, 2022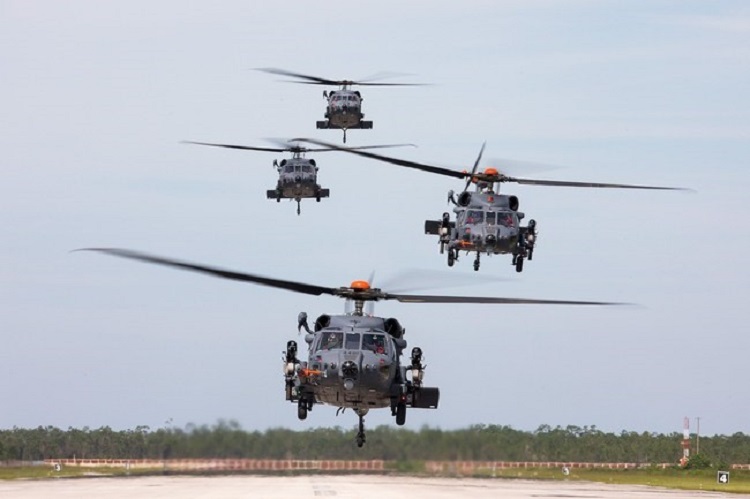 On August 16, the United States Central Command (USCENTCOM) posted a request for information (RFI) for the Long Endurance Alternate Airborne ISR (LE-A2ISR) Summit, to be held 5-6 October 2022. Registration closes at 5:00 p.m. Eastern on September 16.
The purpose of this request for information (RFI) is to solicit technologies from private industry, government research and development (R&D) organizations, and academia for inclusion in a technology innovation discovery event focused on Long Endurance Alternate Airborne Intelligence, Surveillance and Reconnaissance (LE-A2ISR). The 5-6 October 2022 Summit will focus on Platforms, Payloads Electro-Optical/Infra-Red (EO/IR), and Signal Intelligence (SIGINT), and Processing, Exploitation, and Dissemination (PED) solutions to solve gaps in persistence across the USCENTCOM Area of Responsibility (AOR).
This event is sponsored by General Michael E. Kurilla, Commander USCENTCOM, and further supports efforts in response to the National Defense Authorization Act (NDAA) for FY22 PUBLIC LAW 117–81—DEC. 27, 2021, SEC. 4201.
The intent of this summit is to identify and accelerate the delivery of capabilities to the warfighter by providing an opportunity to expose a wide cross-section of DoD scientists, engineers, program managers and other stakeholders to innovative and emerging technologies. Attendees will include USCENTCOM and other Combatant Command (CCMD) General Officer/Flag Officer/SES leadership and staff, representatives from the Office of Undersecretary of Defense for Research and Engineering (OUSD(R&E)), Services, Joint Staff, and Combat Support Agencies (CSAs).
The market research information exchanged during this summit may be used to inform decision makers of emerging and available technology solutions that potentially enhance or improve operational capabilities. Participants may be invited to follow-on USCENTCOM-sponsored Technology Innovation and Discovery Summits. Interested parties are welcome to submit their application to participate in the Summit.
The event is planned to take place at the SECRET//REL TO USA, FVEY-level. Attendees must provide their Security Clearance information to the USCENTCOM SSO not later than (NLT) 16 September 2022. Attendees must pre-register to attend the Summit The registration deadline is 5:00 PM EST on 16 September 2022.
Review the full airborne ISR summit RFI.
Source: SAM
IC News brings you business opportunities like this one each week. If you find value in our work, please consider supporting IC News with a subscription.