USAF seeks intelligence analysis system module upgrade
By Loren Blinde
November 25, 2019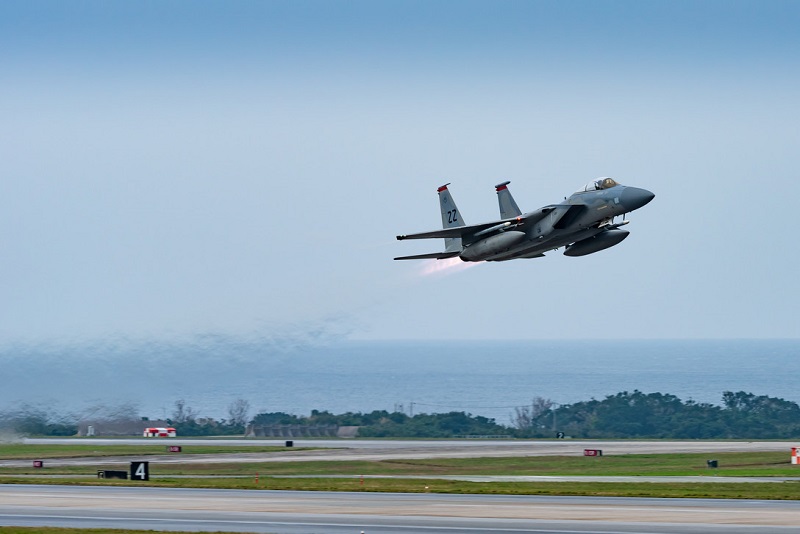 On November 22, the U.S. Air Force posted a request for information for an intelligence analysis system target module upgrade. Responses are due by 5:00 p.m. Eastern on December 6.
AFLCMC located at Hanscom AFB, MA requests information from industry to identify qualified, experienced, and interested sources for the Intelligence Analysis System (INTAS) Target Module Upgrade (TMU) contract. This RFI is for market research purposes only; this notice shall not be construed as commitment by the Government to issue either a competitive or a sole source award, nor does it restrict the Government to a particular acquisition approach. This notice is not a Request for Quotation (RFQ), a Request for Proposal (RFP), an Invitation for Bid (IFB), or any other commitment by AFLCMC to contract for items within this RFI. The Government will not reimburse any costs associated with responses to this RFI. With regard to industry responses, AFLCMC will not release to any firm, agency, or individual outside of the Government any information marked "PROPRIETARY" without written permission from the respondent.
The Directorate of Reconnaissance and Intelligence Systems (DRIS), Royal Saudi Air Force (RSAF) has surveyed the INTAS requirement to acquire regular hardware and software maintenance as well as new software maintenance, on-site engineering support, Contractor Logistics Support (CLS), a Program Management Review (PMR), custom-developed training and support for travel requirements. Directorate of Air Intelligence (DoAI) is using INTAS software in day-to-day operation. The Contractor shall deliver/provide all documentation, drawings, training, software, hardware, test equipment and verification required for this effort. Documentation shall include all specifications, reports, procedures, plans, descriptions, and other documents required to allow for operation and maintenance of the equipment. The contractor shall provide all Commercial Off-The-Shelf (COTS) manuals. The Contractor shall also identify required facility improvements and personnel requirements to support the sustainment and maintenance of the systems.
The Contractor shall provide hardware and software maintenance to existing INTAS hardware and software as well as new software maintenance as required. The current INTAS system provides user access to many types of integrated metadata and spatial data to provide fast and accurate information to decision-makers at critical times. The system assists in the production and management of spatial databases, production of operation overlays, analysis and processing of intelligence information, and spatial linking of this data. The system manages target data, order of battle, standard technical specifications for weapons and military equipment, and intelligence preparation of the operational environment. The system includes the management and integration of intelligence cycle procedures (create requirements, collection, processing, analysis and production of intelligence reports, publishing, dissemination, and recycling "Feedback" after benefiting decision makers). The intelligence database is spatially referenced for a variety of sources and data formats managed through the Geographic Information System (GIS), using three-dimensional terrain models. The system spatial capabilities allow collection of images from multiple sources for standard processing, improvement and interpretation of aerial/satellite reconnaissance images, and providing a three-dimensional display in near-real time. The system includes processing and analysis software for videos produced from multiple video transmission sources (moving, stationary, or unmanned aircraft). The system allows production of video files in near-real time.
The Contractor shall provide six (6) on-site INTAS engineers (one (1) Senior Application Engineer and five (5) Junior Application Engineers) during the designated period of performance. The engineers shall be familiar with INTAS and have experience supporting the INTAS project.
The Contractor shall provide CLS consisting of a technical / help desk support capability and on-site engineering support that provides existing hardware and software warranty service for INTAS in the RSAF headquarters and RSAF bases. The Contractor shall perform program management to track, manage, and report on the cost, schedule, and performance status of this effort.
Full information is available here.
Source: SAM