USAF posts TENCAP BAA
By Loren Blinde
February 22, 2021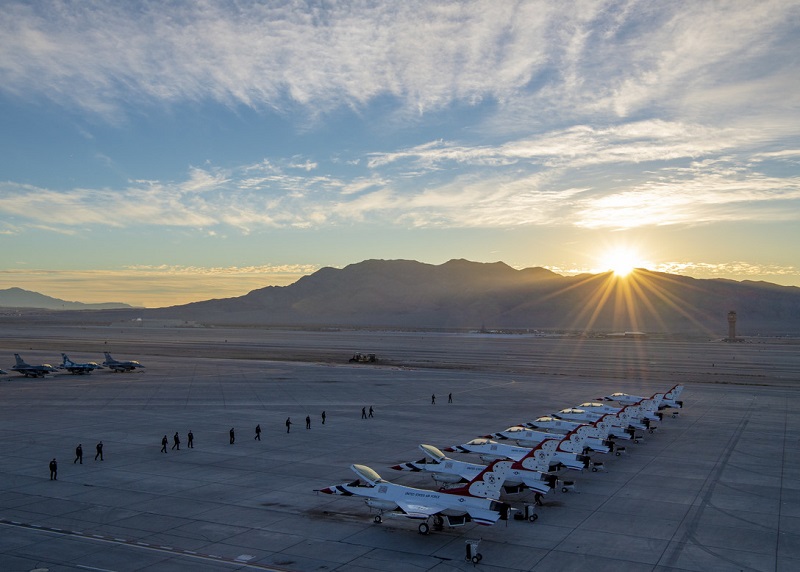 On February 19, the U.S. Air Force posted the broad agency announcement (BAA)with calls for the AF TENCAP (Air Force Tactical Exploitation of National Capabilities) program. The BAA will be open for three years.
TENCAP stands for Tactical Exploitation of National Capabilities. National Capabilities are capabilities originally developed within the Intelligence Community (IC).  As such, AF TENCAP projects (referred to as Talons once approved), require a national tie. While loosely defined, a good working definition for a national tie is anything using Title 50 or Intelligence Community data, or using, leveraging, modifying, or improving Title 50 or Intelligence Community capabilities or technologies to help deliver or enable Title 10 (military) or warfighter effects. AF TENCAP rapidly prototypes and provides operational capability demonstrations. Projects are designed and uniquely tailored to specifically transition to warfighters or national intelligence agencies for operational use and to appropriate Programs of Record (PoRs) for future sustainment and further development.
AFLCMC-AFTENCAP-BAA-21-02 (Open-With-Calls) (supersedes AFLCMC-AFTENCAP-BAA-20-02).
Broad Agency Announcement (BAA), Air Force Life Cycle Management Center for AF TENCAP BAA No: AFLCMC-AFTENCAP-BAA-21-02.  This is an OPEN WITH CALLS SOLICITATION Broad Agency Announcement (BAA).  Unless superseded, at any time during the three (3) year active period for this BAA the Government can issue a CALL for White Papers/Proposals.  Only in response to a CALL can any eligible contractor, in accordance with (IAW) the tenets of this BAA, submit a White Paper (or Proposal) and Quad Chart as requested by the CALL,  and, IAW the directions in this BAA, describe their ability to enhance one or multiple Focus Areas listed in the CALL.  Each White Paper/Proposal will be evaluated IAW the criteria listed in the CALL and BAA.
This Broad Agency Announcement (BAA) is intended to fulfill requirements for operational prototype development of state-of-the-art technologies and/or increase knowledge and understanding as a means to identify and develop robust innovative concepts, stimulate technology innovation, and exploit breakthroughs in science that immediately may provide operational capability to be transitioned to the warfighter. This BAA identifies research/exploratory development areas of interest and provides prospective offerors information on the preparation of white papers along with evaluation factors.
Focus Areas Include:
Focus Area 1:  Geolocation and Tagging, Tracking, Locating (TTL)
Focus Area 2:  Sensor, Data Fusion and Dissemination
Focus Area 3:  Special Operations Forces (SOF)
Focus Area 4:  Joint Multi-Domain Battlespace Awareness (SA)
Focus Area 5:  Electronic & Cyber Warfare
Focus Area 6:  Command, Control, Communications (C3) and Spectrum Utilization
Focus Area 7:  Real-Time/Near Real-Time Large Data Analytics and Virtualization
Focus Area 8:  Global Integrated Intelligence, Surveillance and Reconnaissance (GIISR)
Full information is available here.
Source: SAM