Upcoming Air Force BAA seeks research in electromagnetic technologies
By Loren Blinde
January 15, 2014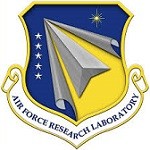 The Air Force Research Laboratory Materiel Command at Wright-Patterson AFB in Ohio intends to award one contract, under an upcoming broad agency announcement (BAA), to a company that can undertake innovative R&D work to advance electromagnetic (EM) technologies that can contribute to Command, Control, Communications, Computers, Intelligence, Surveillance and Reconnaissance (C4ISR) programs.
"Specifically, the contractor shall make advances in phenomenology modeling and simulation, signal processing, system design, system development, and test and evaluation of EM systems and sensors," says the Air Force's presolicitation document.
The Air Force Research Laboratory expects to issue its formal Request for Proposal within 60 days and award its one contract in July. "It is estimated that the IDIQ [indefinite delivery/indefinite quantity] will have a ceiling of $40M," says the document. "Further, it is estimated that the minimum order amount will be $100K with a maximum order amount of $5M."
The notice states that R&D will be focused on the following areas: (1) radio frequency sensing, (2) antennas, (3) EM technology, (4) theoretical and computational EM, (5) sensor test and evaluation, (6) RF distributed and multi-sensor architecture, (7) sensor resource management, (8) waveforms, (9) EO sensor technology, and (10) Laser Detection and Ranging (LADAR) technology.
Further information is available from Shayla Wray, of the Air Force Research Laboratory, at 937-255-0702 or shayla.wray@us.af.mil.