Telespazio selects Hughes HeloSat
By Loren Blinde
September 21, 2021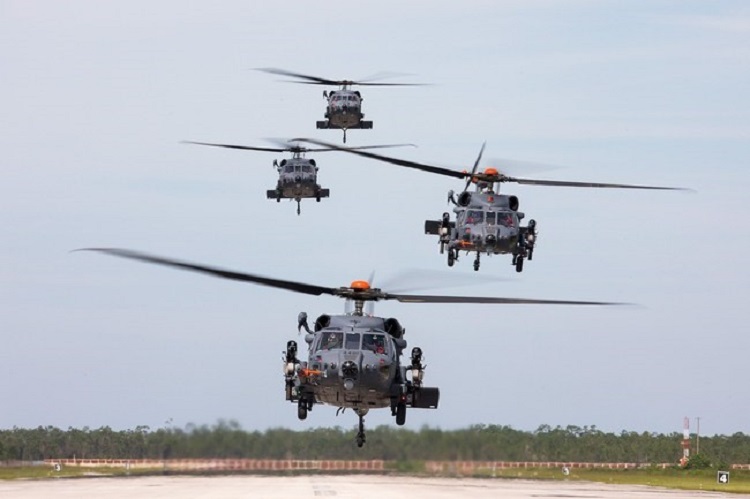 On September 20, Germantown, MD-based Hughes Network Systems, LLC announced that Telespazio, a joint venture between Leonardo (67%) and Thales (33%), has selected the Hughes HeloSat solution for satellite communications (SATCOM) for Leonardo's helicopters. The solution combines the Hughes HM100 gateway and the HM400 modem for SATCOM on-the-move with technical support and systems integration. Once installed on helicopters like the Leonardo SW-4 Solo optionally piloted / rotorcraft uncrewed system, HeloSat will enable connectivity through-the-rotor using the Athena-Fidus Ka-band satellite capacity via the Telespazio ground station in Fucino, Italy.
"Building on a decades-long collaboration with Telespazio, last year we demonstrated our HeloSat technology with no packet loss through the blades of a Leonardo AW139 helicopter; now we are delivering a turnkey solution," said Rick Lober, vice president and general manager, Hughes Defense. "With low size, weight and power, HeloSat is the only reliable, validated, wideband Beyond-Line-of-Sight SATCOM capability for helicopters to transmit uninterrupted, full-motion video in real time."
"For the fixed-wing and rotary-wing avionics market, Telespazio has chosen to create a technological team of companies with the best solutions on the market. The approach is to solve all the issues related to an avionic satellite solution by providing: teleport services, on-board technologies, ground technologies and space capacity on satellites most suited to the proposal.
When we looked for connectivity under the rotor, we turned to our strategic partner Hughes for the proof of concept, and we found an excellent solution that we can't wait to bring to market," said Alessandro Caranci, vice president and head of Satcom Line of Business, Telespazio. "Hughes technology, advanced waveform and in-flight experience deliver multi-megabit-per-second speeds through rotary blades without packet loss – a competitive advantage for military and commercial helicopter applications."
At the core of the HeloSat solution, the Hughes HM System features an open standards architecture that enables resilient, cost-effective SATCOM aboard airplanes, UAVs, ships, and land-mobile platforms in addition to rotary wing aircraft. The system has been deployed for military operations worldwide, powering applications including Intelligence, Surveillance and Reconnaissance (ISR); search and rescue; emergency and disaster response; firefighting and VIP transport.
Source: Hughes
Like IC News? Then please consider subscribing. You'll get full access to our searchable library of 10,000+ articles, plus new articles each weekday.