Telesat, Ball Aerospace, GDMS to collaborate
By Loren Blinde
January 16, 2020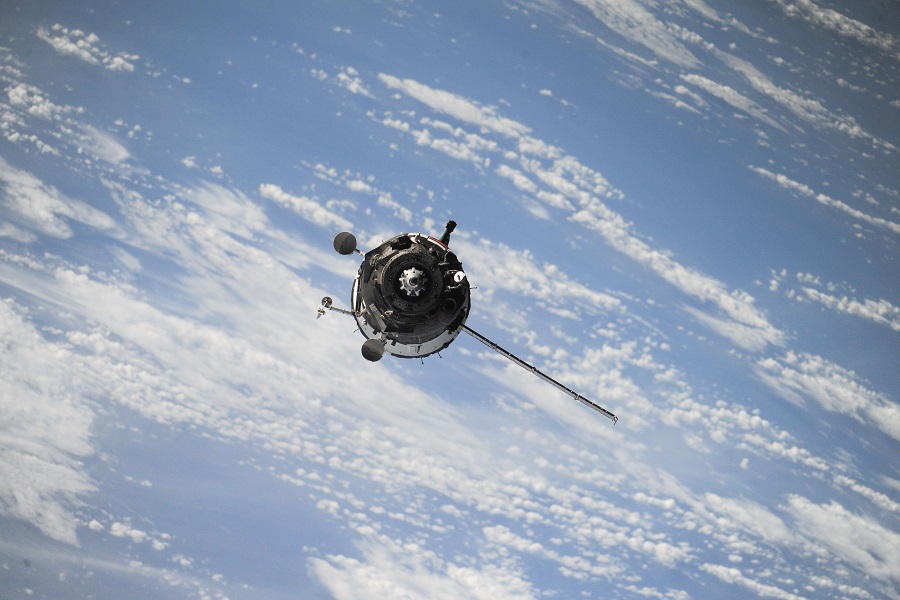 Ball Aerospace and General Dynamics Mission Systems have agreed to collaborate with Telesat in separate demonstrations that will highlight how high-performing commercial satellite systems, such as Telesat LEO, can provide important advantages for the U.S. Air Force's Space and Missile Systems Center's Commercially Augmented Space Inter Networked Operations (CASINO) program, Telesat announced January 14.
CASINO is focused on operationalizing Blackjack, a project of DARPA. Blackjack is demonstrating how the military can increase the resilience of its networks by using commercially-derived LEO satellite constellations to disaggregate space-based comms that support DoD missions.
The CASINO program office approached the Defense Innovation Unit (DIU) for help to solve the challenges with processing government data that originates on a commercial space bus. DIU facilitated pairing this commercial-defense relationship to solve the problem of data processing and exploitation.
Demonstrations with Ball Aerospace and General Dynamics will consist of:
Ball Aerospace: Processing, Exploitation and Dissemination Demonstration – Telesat's Phase 1 LEO satellite will communicate with Ball's electronically-steered phased array antenna located at a Microsoft data center, as part of Ball Aerospace's collaboration with Microsoft. Live testing of low-latency, high-speed links downloaded into the Microsoft Azure cloud and processed using Ball algorithms will demonstrate how data streams from an operational LEO can be processed quickly, thereby providing information superiority.
General Dynamics Mission Systems: Data Operations – DoD data emulations will be combined with Telesat LEO emulations to demonstrate the volume, traffic management and efficiency of handoffs between military satellites and the Telesat LEO constellation.
The U.S. military has shown growing interest in advanced commercial space systems, such as Telesat's LEO constellation, that can deliver highly secure and reliable broadband anywhere in the world with added benefits of global persistence, ultra-low latency, and rapid technology refresh. A key priority for military planners is having access to a proliferated commercial LEO satellite system that can be far more robust and resilient in the event of attack versus the military's large, unprotected GEO satellites. This was the rationale for DoD's DARPA awarding a contract to Telesat that could lead to DoD using Telesat's LEO system for its global broadband connectivity needs.
"The U.S. Air Force's CASINO program recognizes that a proliferated commercial LEO satellite constellation can be a core component in the military's future comms infrastructure," said Don Brown, general manager, Government Services at Telesat. "By teaming with technology leaders Ball Aerospace and General Dynamics Mission Systems, Telesat will demonstrate key advantages of its LEO system that DoD requires in its 21st century networks – faster transport of information with increased resiliency and security."
"Combining the phased array technology of Ball Aerospace antennas and imagery exploitation algorithms in Azure with Telesat's Phase 1 LEO satellite, Ball and Telesat will demonstrate advances in communications performance that fulfill the goals of the Air Force CASINO program," said Steve Smith, vice president and general manager, Systems Engineering Solutions, Ball Aerospace. "The demonstration will show that the technology needed to enable proliferated commercial LEO satellite systems is available and can readily be implemented on a global basis to support the military's global communications requirements."
"Telesat and General Dynamics Mission Systems are designing the future of resilient space-based communications. Our emulations for the Air Force's CASINO program will highlight the increased availability and security that General Dynamics and the Telesat LEO system can deliver to U.S. and NATO missions," said Manny Mora, vice president and general manager, Space and Intelligence Systems at General Dynamics. "Our goal is to integrate government and commercial networks to create a global, space-based infrastructure that can readily bypass terrestrial networks that are vulnerable to attack and outages. U.S. defense forces and their allies around the world will benefit from being able to communicate and navigate uninterrupted in any operational environment."
Source: Telesat