SSC awards four prototype agreements
By Loren Blinde
September 27, 2021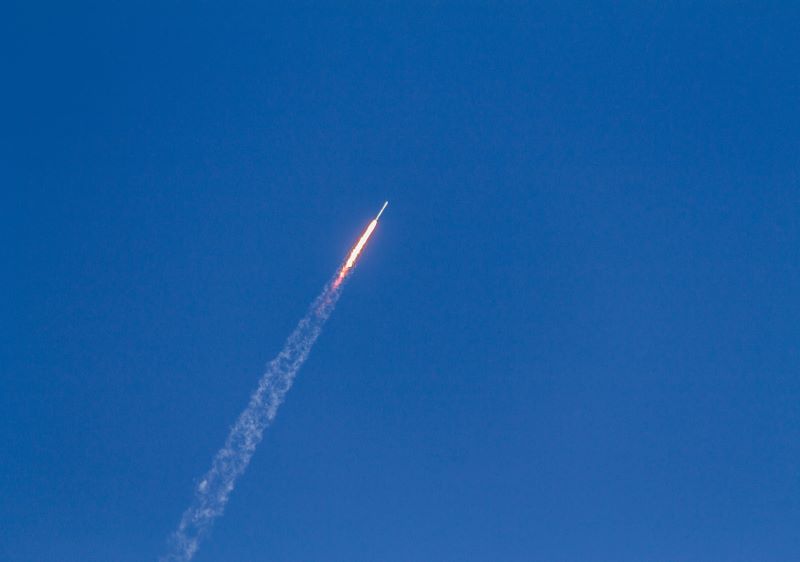 Space Systems Command (SSC) is partnering with industry on prototype projects to invest in next generation rocket engine testing and upper stage resiliency enhancements, SSC announced September 24.
SSC's Launch Enterprise awarded FY21 prototype projects for Raptor Rapid Throttling and Restart Testing; Liquid Methane Specification Development and Testing; and Combustion Stability Analysis and Testing to SpaceX for $14.47 million, for Uplink Command and Control for Centaur V to United Launch Alliance for $24.35 million, for Upper Stage Development for Neutron to Rocket Lab for $24.35 million, and for Cryogenic Fluid Management for Glenn Stage 2 to Blue Origin for $24.35 million, under the National Security Space Launch program using the Space Development Corps' Space Enterprise Consortium (SpEC).
Prototype projects for orbital transfer and maneuver are anticipated for award in early FY22, pending congressional approval of the FY22 budget request.
"Our launch industry is the envy of the world and we are excited to partner with industry to advance transformational space access capabilities," said Col. Rob Bongiovi, director of SSC's Launch Enterprise. "We have also been very pleased with the exceptional acquisition flexibility and speed provided by SpEC."
"SpEC continues to infuse innovation across the space enterprise, and we're thrilled to see the NSSL program leverage SpEC to prototype next generation launch systems," said Col. Brian Denaro, program executive officer for Space Development and director of SSC's Space Development Corps which manages the SpEC program.
While these prototype projects are conducted, SSC continues to develop the next phase of the NSSL strategy in support of a full and open procurement competition for NSSL Phase 3 in FY24. The SSC Launch Enterprise is the nation's premier launch provider across the full spectrum of launch capabilities, from small scientific and experimental satellites to the largest national security payloads. The National Security Space Launch program provides assured access for our nation's most critical warfighting spaces assets: secure strategic communications, strategic missile earning and National Reconnaissance Office intelligence satellites.  These are the launches that cannot fail.  The NSSL program has launched these vital missions successfully to the point in space where they are needed with unprecedented mission success since 2003 and will continue to do so.
Source: SSC
Help IC News continue to bring you breaking news from across the IC and IC contracting landscape. Join our paid subscribers today.