Space Systems Command's TAP Lab launches Project Apollo
By Loren Blinde
September 26, 2023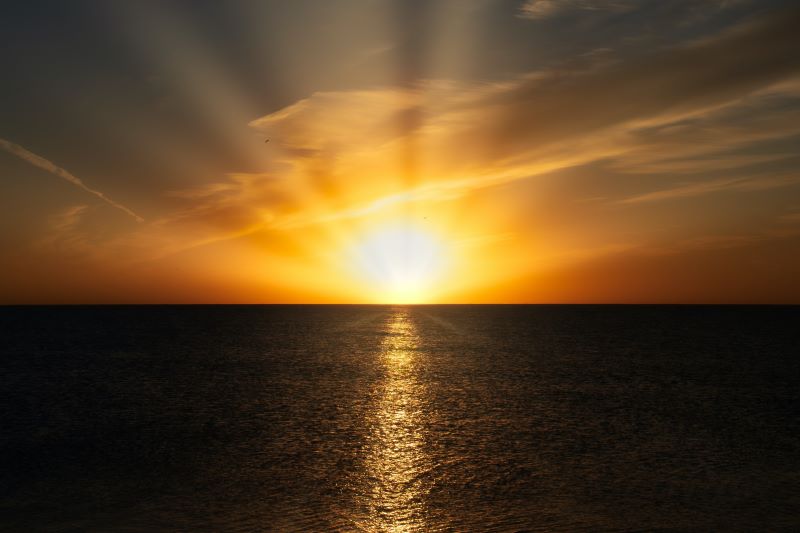 On September 25, Space Systems Command (SSC), the United States Space Force (USSF) field command, has opened a Tools Applications and Processing (TAP) Lab in Colorado Springs to address critical challenges in space domain awareness. Designed with an open framework to encourage government, industry, academic, and allied collaboration, SSC's newest TAP Lab will engage external partners through Project Apollo, slated for kick-off on October 26, 2023.
"Project Apollo is a voluntary, collaborative tech accelerator for U.S. companies, University Affiliated Research Centers (UARCs), Federally Funded Research and Development Centers (FFRDCs), industry experts, and USSF Guardians to band together to solve critical space domain awareness challenges," said Barbara Golf, SSC strategic advisor.
Noting that "current space domain awareness systems are stove-piped and disaggregated," a September 2023 Department of Defense (DoD) report on space policy and strategy calls for integrating space domain awareness systems to fully leverage data from DoD, other U.S. Government agencies, and international and commercial partners.
"The future lies in our ability to maximize the utility of the data coming from the Nation's space systems," said Lt. Gen. Mike Guetlein, SSC commander. "Mastery of the data could be the key behind winning or losing."
Modeled after SSC's highly successful missile warning TAP Lab in Boulder, which is focused on battlespace awareness and missile detection, tracking and warning, the Colorado Springs TAP Lab was stood up within two months of Guetlein's May 2023 directive.
"The new TAP Lab will expose data at all classification levels to our industry, academia, government agency and allied partners and provide them with a 'sand box' to experiment on the data, to include implementing Artificial Intelligence," said Guetlein. "Promising developmental capabilities will then be fast-tracked into operations, giving our warfighters a competitive advantage."
The collaborative working space is designed to advance space domain awareness by rapidly onboarding "apps to close gaps," decomposing kill chains into atomic parts, prioritizing needs with operators, mapping needs to technologies, and enabling on-boarding onto existing platforms in order to quickly integrate solutions into operations.
"The new TAP Lab is a great example of SSC fostering innovation and partnerships to deliver resilient capabilities to our Nation's warfighters," said Col. Bryon McClain, SSC program executive officer for Space Domain Awareness and Combat Power.
Maj. Sean P. Allen is the Lab's inaugural chief. "We are here to enable space superiority missions by avoiding operational surprise, denying the first mover advantage, and aiding responsible counterspace campaigns. What exactly does it look like to be surprised in space? Classic examples include camouflage, concealment, deception, or maneuvers to prevent being tracked or identified," said Allen.
The Lab is currently partnering with MITRE, Lawrence Livermore National Laboratory (LLNL), Aerospace, and the Supra Coder program to provide foundational services, data and code sharing solutions to speed innovation within government and ease the integration of commercial technology. The Lab's primary customers are subordinate units of DEL 2, the U.S. Space Force's Space Domain Awareness Delta, including the 18th Space Defense Squadron, 18th SDS Detachment 1, and 19th SDS.
Through Project Apollo, the new TAP Lab will facilitate three-month innovation cycles with external partners up to four times per year. The first cohort, expected to begin on October 26, will focus on one (or more) of three specific challenge statements: maintain custody of launches within minutes and predict intermediate and final orbits; classify, ID and evaluate space objects within seconds; and/or provide semi-automated, real-time, data-centric decision aids for an Operation C2 center.
Companies will be invited to apply to participate in the first cohort through the TAP Lab's website (coming soon). Those selected will work collaboratively on-site to address any or all aspects of these challenge statements. Participants will be given access to a digital sandbox which will include a vast amount of data, foundational micro-services, a software development environment, algorithm benchmarking tools, and the ability to host their own apps and micro-services.
"As the next generation of space professionals emerges, Project Apollo is a path to solve real problems, collaborate across industry and government, provide expert mentorship, interact with operators, and make measurable advances in space defense," said Allen.
Source: SSC
Your competitors read IC News each day. Shouldn't you? Learn more about our subscription options, and keep up with every move in the IC contracting space.