SOSi makes two key IC hires
By Loren Blinde
June 17, 2021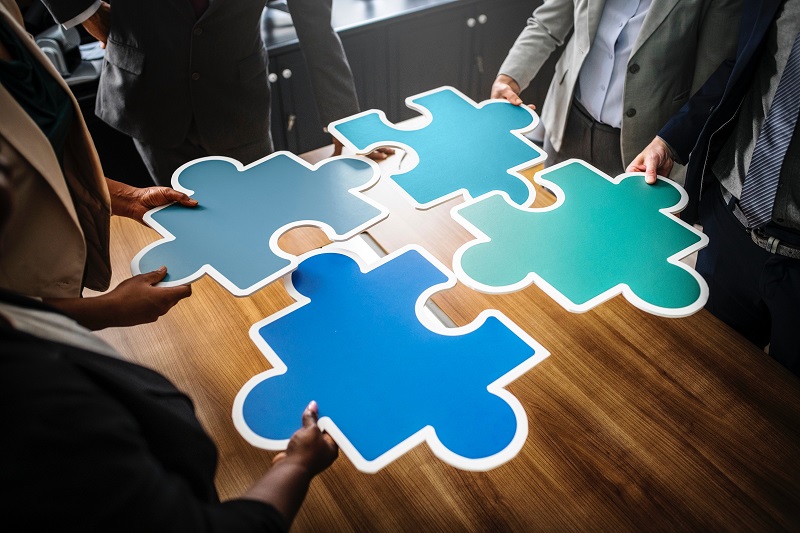 On June 16, Reston, VA-based SOSi announced it has hired the former Office of the Director of National Intelligence principal executive performing the duties of the principal deputy director for national intelligence, Neil Wiley, as its senior advisor for intelligence programs. In addition, the company has also added Dan Robinson, a 30-year intelligence community contracting executive, as vice president for business development supporting the company's intelligence solutions business unit. The additions are aimed at growing and diversifying SOSi's analytic services business. In 2019, SOSi won a prime spot on the Defense Intelligence Agency (DIA) Solutions for Intelligence Analysis 3 (SIA 3) contract, a 10-year, $17.1 billion program to provide analytic services to the DIA and all of its supported entities.
Wiley's responsibilities included setting the strategic vision, aligning resources, and establishing administrative and operational policy for the effective integration of the Intelligence Community on behalf of the Director of National Intelligence. He led the 18 departments, agencies, and services comprising the U.S. Intelligence Community in developing the $62.7 billion National Intelligence Program. He also served as the National Intelligence Council chairman, leading the intelligence community's preeminent all-source intelligence assessment element and multiple intelligence leadership positions within the Defense Intelligence Agency.
Robinson began his career at Betac Corporation, a small intelligence contractor, in 1992. Prior to SOSi, he served as vice president for intelligence services at The Buffalo Group, LLC, which was acquired by Jacobs last November. Before that, he served as the president & COO of Pluribus International leading up to its sale to METIS Solutions in 2019 (which, in turn, was acquired by PAE in November 2020) and senior vice president for Intelligence Solutions at L3 Communications.
"Both Neil and Dan have incredible professional pedigrees working in and with the U.S. Intelligence Community," said Kevin Henderson, SOSi's chief growth officer. "We look forward to working with them to harness the full potential of our global capabilities to enhance the IC's capabilities, advance its missions, and accelerate SOSi's market growth."
Source: SOSi