SOSi expands executive team
By Loren Blinde
February 6, 2020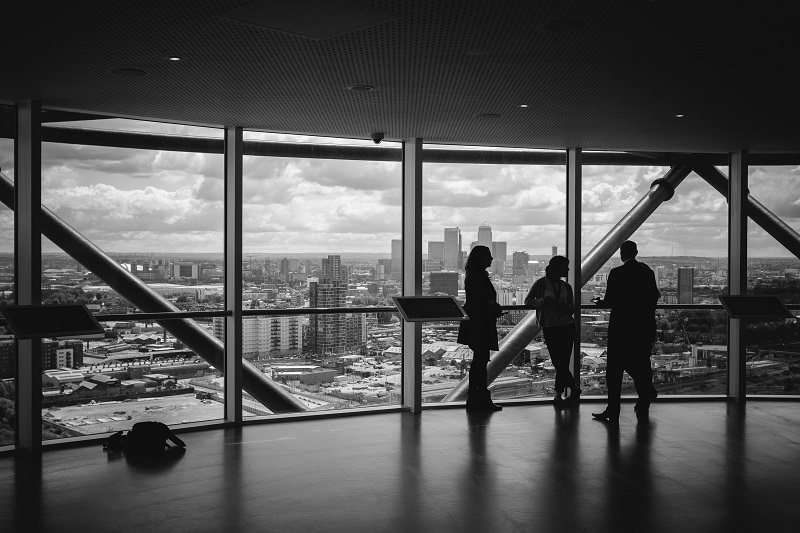 Reston, VA-based SOS International LLC (SOSi) announced today that it has added Jamie Graybeal to serve as its vice president for public affairs and government relations. It also announced the promotions of Janet Hanofee to the position of chief human resource officer, Kevin Henderson to chief growth officer, and Greg Hayken to executive vice president and general counsel.
"Jamie is among the most experienced and respected communication professionals in the government," said Julian Setian, president and CEO of SOSi. "His experience and industry knowledge enable us to better engage critical stakeholders in the executive and legislative branches of government."
Before joining SOSi, Graybeal served as the Executive for Reform Outreach within the Secretary of Defense's Cost Assessment and Program Evaluation (CAPE) directorate. Working with the CAPE team, he was responsible for building and executing communication strategies to educate audiences about some of the Department of Defense's most complicated budgetary decisions including the United States Air Forces' investment in the F-15EX, the Department's reform of the Military Health System, and the modernization of the Department's information technology infrastructure. Graybeal, a retired U.S. Navy Captain, also previously led the communication efforts of the U.S. European Command, the U.S. Strategic Command, the U.S. Central Command, and NORAD and U.S. Northern Command.
Since joining SOSi as Vice President of Human Resources from Chenega Corporation in 2017, Hanofee has helped the company complete three significant corporate acquisitions while leading the integration of a global workforce. Henderson previously served as the Senior Vice President of Business Development. Since joining the company from BAE Systems' Intelligence and Security Sector in 2019, he has led a complete overhaul of the company's business development and capture organizations that have helped the organization better align with its customer markets. Hayken initially joined SOSi from BAE Systems in mid-2019 as Associate General Counsel and Vice President of Contracts. Over the course of the year, he supported one acquisition, a large-scale corporate reorganization, and several critical contract negotiations. He also oversaw the implementation of a comprehensive company-wide compliance program.
"Janet, Kevin, and Greg have had a tremendously positive impact on us here at SOSi, and all three represent the next generation of C-suite executives," said Setian. "Greg has effectively been serving in the role for the past few months, and we created Janet's and Kevin's positions in 2020 to encourage us to think more strategically about talent development and growth."
Source: SOSi