SOSi announces four new executive hires, promotions
By Loren Blinde
February 1, 2019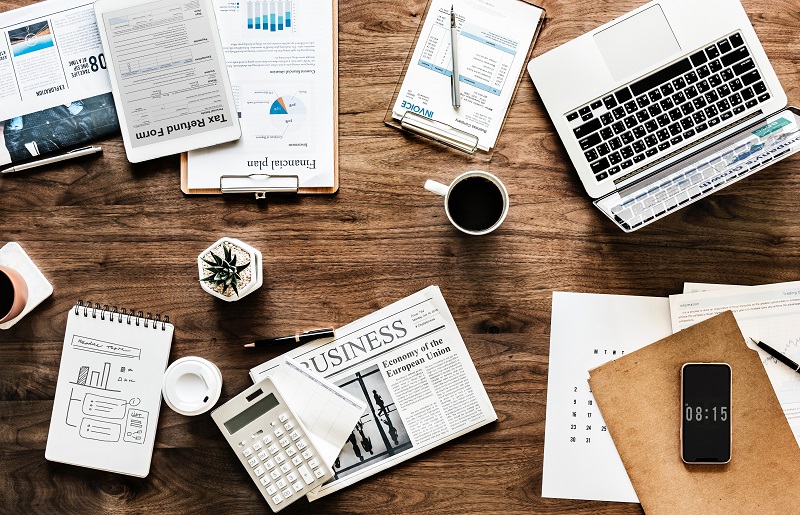 Reston, VA-based SOS International LLC (SOSi) announced on January 31 the addition of two key executives, Kevin Henderson, and Steven Shugart, to its senior leadership team.  The company also announced the promotions of Kevin Bearden and Mark Talkington.
Henderson, formerly vice president of business development at BAE Systems Inc., has joined SOSi as its senior vice president for corporate growth. He brings to the position almost two decades of relevant experience in business development, corporate strategy, and profit and loss management across defense and intelligence markets.
Having spent over a decade holding various roles within the company, Henderson comes from the intelligence and security sector of BAE Systems. In his most recent capacity, he led business development for a $500 million business area, dedicated to providing services and technology for BAE's intelligence community portfolio. Before BAE, Henderson held positions in the Pentagon, the intelligence community, the United States Army, as well as the Association of the United States Army (AUSA).
Shugart previously served as the president of both ARMA Aviation and GardaWorld Government Services, a wholly-owned subsidiary of GardaWorld, the world's largest privately-owned security services company.  Prior to joining GardaWorld, Shugart worked for DynCorp International, LLC as senior vice president of business development and vice president of the Security Services Group, a $650 million business unit with more than 4,000 employees worldwide.
Both Bearden and Talkington previously worked as business development executives and were promoted into executive P&L positions within the company. Bearden moved into the role of Vice President, Software Solutions Group where he manages a business portfolio focused on integrated solutions for enterprise resource planning, program management, and full-spectrum application development to include Agile / DevOps solutions delivery. Talkington moved into the role of vice president for Logistics in SOSi's Mission Solutions Group where he will lead the expansion of SOSi's logistics business in the U.S. Department of Defense (DoD) and Department of State (DoS) markets.
Before joining SOSi, Bearden was vice president of the Foreign Affairs, Transportation/Federal Aviation Administration (FAA) & Immigration & Refugee Services group within General Dynamics IT's Health & Civilian Solutions Division. Prior to that, he served as a principal consultant in Booz Allen Hamilton's Cyber Security Center of Excellence and SRA Inc.'s senior director of Cyber Network Operations at the DoS Bureau of Diplomatic Security.  Early in his career, he served as Computer Science Corporation's (CSC) senior director of EPA's National Environmental Science & High-Performance Computing Center. He was also a commissioned officer in the United States Army Signal Corps.
Talkington joined SOSi in 2017 from Colt Defense, where he served as executive director of the company's government and military programs.  Prior to Colt, he served as a senior director of business development and P&L program director, responsible for a $750 million line of business at DynCorp International. LLC. Talkington retired from the U.S. Army as a Colonel in 2012 after serving 26 years, which included multiple overseas combat, training, and logistics tours with the 10th Mountain Division and XVIII Airborne Corps.
"Attracting and retaining top talent is one of our top priorities," said Julian Setian, SOSi president & CEO. "We've spent considerable time and resources building a seasoned leadership team that can help consolidate, grow and mature our business in the years ahead."
Source: SOSi