SLU, NGA to host second annual Geo-Resolution conference
By Loren Blinde
March 4, 2020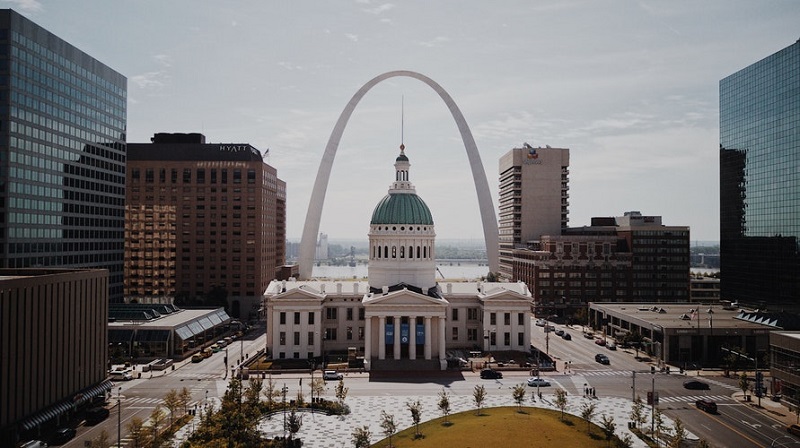 The National Geospatial-Intelligence Agency (NGA) and Saint Louis University (SLU) will co-host Geo-Resolution March 25 at SLU. Geo-Resolution, an annual conference, aims to enable and build collaboration between the government, academic and industry partners to grow the geospatial ecosystem in the greater St. Louis region.
Featured at the event will be NGA director Vice Adm. Robert Sharp; SLU President Fred P. Pestello, Ph.D.; James Reilly, director of U.S. Geological Survey; Jack Dangermond, founder and president of Esri; and Vint Cerf, vice president and chief internet evangelist for Google.
The conference brings together thought leaders from St. Louis and across the country to discuss emerging geospatial techniques and technologies and their applications. It will feature panels by geospatial experts on hydrography (mapping the waters); geospatial ecology (mapping the living world); geospatial ethics (privacy, persistent surveillance and connectivity); and a progress update for the St. Louis regional geospatial ecosystem.
There also will be a career fair from 4-6 p.m. The career fair is open to the public and will include local businesses and organizations with career opportunities in geospatial and related fields.
The conference is free and open to the public. Advance registration is required at www.eventbrite.com/e/geo-resolution-2020-tickets-91924423425. For a schedule of events, panelists and speakers, visit www.slu.edu/georesolution.
Geo-Resolution 2020 Conference Details:
When: 8 a.m. to 4:15 p.m. on Wednesday, March 25. A career fair and a post-conference social will follow until 6 p.m.
Where: Saint Louis University's Busch Student Center, 20 North Grand Boulevard, St. Louis, MO 63103.
Source: NGA