Skybox Security, cyber security firm, lands $6 million in funding from Susquehanna and others
By Loren Blinde
January 6, 2014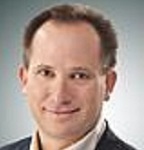 Skybox Security, a provider of risk analytics for cyber security, announced on January 2 that it will receive $6 million in new funding from the Susquehanna Investment Group and other investors.
This new investment positions Skybox Security to accelerate growth by expanding sales territories and teams, developing channel partners, and adding resources to support a rapidly growing customer base, said the company.
Skybox Security has demonstrated continued growth of its core business, including 80 percent growth in its rate of new customer acquisition in 2013, and 45 percent growth in product shipments during this time. Additionally, Skybox Security continues to expand globally through its network of more than 100 active channel partners, including security value added resellers, system integrators, and managed security service providers in more than 30 countries.
"Cyber threats pose a tremendous risk and management challenge worldwide," said Gidi Cohen, CEO of Skybox Security. "This new investment ensures that we are able to introduce our vulnerability and threat management solutions in every part of the globe, providing visibility and intelligence to minimize the chance of damage and data loss from advanced targeted attacks."
Skybox Security provides a comprehensive platform to automate security management processes such as vulnerability and threat management and network security management.
The Skybox Security solutions portfolio includes:
Vulnerability and Threat Management — A next-generation solution that automates and integrates continuous vulnerability discovery, analysis, and remediation, featuring:
Skybox Risk Control – The only integrated security management solution that combines vulnerability discovery, automatic risk prioritization, and remediation workflow to effectively reduce cyber risks.
Skybox Threat Manager – Evaluates the latest threat intelligence against the context of an organization's assets, highlighting potential business impacts and automatically prioritizing vital threats.
Network Security Management – Provides continuous visibility of the network, and validates that network security devices are effectively configured to ensure security and compliance, featuring:
 Skybox Firewall Assurance – Examines firewall rules and configurations automatically to keep the network secure, optimized and in compliance with regulations and policies with minimal effort.
Skybox Network Assurance – Provides complete visibility of the network topology and fast answers to network device configuration and connectivity questions in seconds.
Skybox Change Manager – Automates the workflow of firewall change management process.