Sarcos Defense wins AFRL contract
By Loren Blinde
May 20, 2022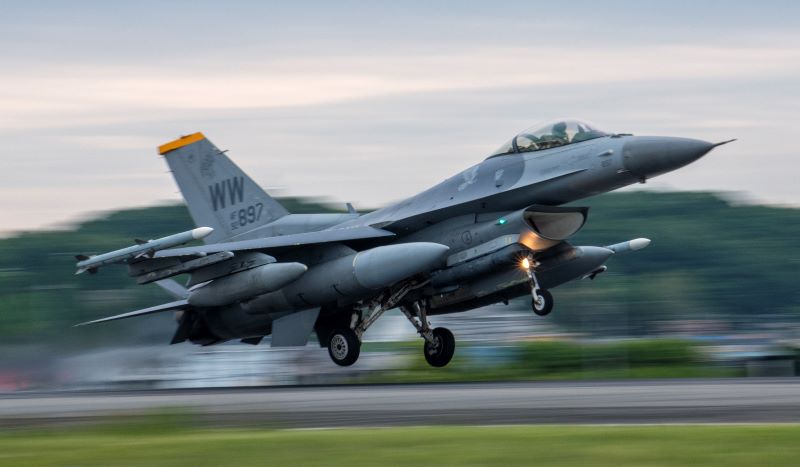 On May 19, Salt Lake City, UT-based Sarcos Defense, a wholly owned subsidiary of Sarcos Technology and Robotics Corporation, announced that it has been awarded a new contract (FA8750-22-C-1005) by Air Force Research Laboratory (AFRL) for the development of a collaborative sensing platform for the detection, tracking, and classification of time-critical objects in dynamic adversarial environments to benefit the Department of Defense (DoD).
Sarcos will focus its research on the development of collaborative sensing algorithms designed to enable autonomous and semi-autonomous platforms to perform accurate detection, tracking and classification of known and unknown objects of interest, both stationary and moving, over space and time. This effort centers around Closed Loop Ubiquitous Tasking and Control of Heterogeneous Exploring Sensors (CLUTCHES), which defines a novel artificial intelligence (AI) framework that combines upstream multi-sensor fusion with adaptive real-time sensor management on individual platforms.
Sarcos expects this research to continue to benefit its commercial robotics products, particularly its Cybernetic Training for Autonomous Robots (CYTAR™) AI platform, which Sarcos is also working with AFRL to develop. In addition, work in this area is expected to improve situational awareness and safety for Sarcos' robotic technologies, including its Guardian XT / Guardian DX highly dexterous teleoperated robot and Guardian XO full-body, battery-powered industrial exoskeleton.
"This new contract with AFRL will support our development efforts for a collaborative sensing solution that enables our DoD partners to quickly, accurately, and safely identify, track, and classify time-critical objects using autonomous heterogenous sensor networks and AI," said Dr. Denis Garagić, chief technology officer, Sarcos. "This project has significant potential across the U.S. defense industry and beyond, to improve the operations, safety, data collection and communication of autonomous platforms, such as UASs and UAVs."
"This research is critically important to the DoD and may have significant benefits to our overall U.S. defense operations," said Dr. Peter Zulch, Air Force Research Labs. "Our collaboration with Sarcos is long-standing and this new contract will allow us to develop a platform that will enable autonomous systems equipped with various sensors to work more effectively together and help the DoD make faster and better-informed operational decisions about potential threats."
Source: Sarcos Defense
Like IC News? Then please consider subscribing. You'll get full access to our searchable library of 10,000+ articles, plus new articles each weekday.