SAIC CEO Nazzic Keene to retire
By Loren Blinde
May 19, 2023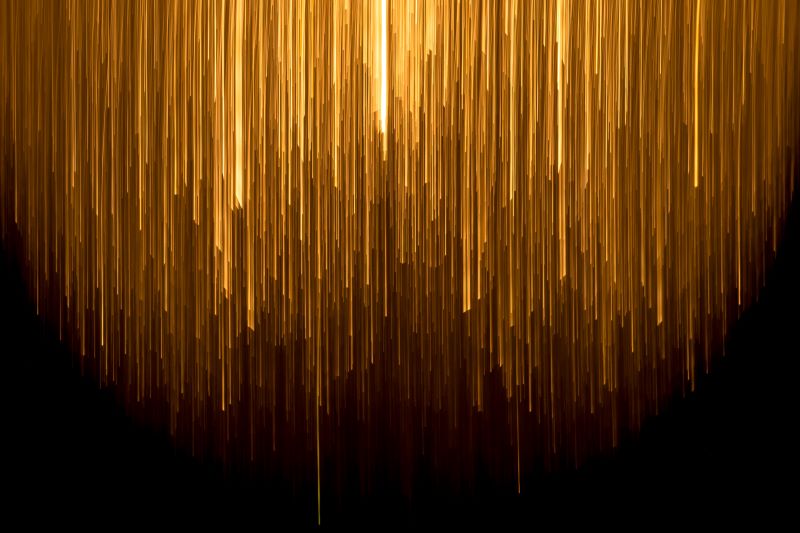 On May 18, Reston, VA-based Science Applications International Corp. (SAIC) announced the appointment of 35-year global technology veteran Toni Townes-Whitley as the company's chief executive officer, effective October 2, 2023. Townes-Whitley will also join the SAIC board of directors upon assuming the role. She will succeed Nazzic Keene, who has decided to retire as CEO and from the SAIC board, also effective October 2.
To ensure a seamless transition, Townes-Whitley will join SAIC on June 12 as CEO-elect, while Keene continues as CEO through October 1. Keene will then become special executive advisor to Townes-Whitley and the company through February 2, 2024.
Townes-Whitley brings a distinguished and proven track record of driving strong enterprise financial results and fostering an inclusive culture focused on entrepreneurship and high performance. In her most recent role as President, U.S. Regulated Industries at Microsoft, Townes-Whitley led the company's U.S. sales strategy to drive digital transformation within the public sector and regulated commercial industries, including education, financial services, government and healthcare, managing a 5,200-person organization and approximately $16B of annual revenue. Prior to joining Microsoft, Townes-Whitley was President of CGI Federal and held several management roles at Unisys Corporation, leading global, public and commercial sector systems integration.
SAIC Board Chair Donna Morea said, "We thank Nazzic for her tremendous contributions and dedication to SAIC, which resulted in greater opportunities for our employees, improved outcomes for our customers and increased value for our shareholders. The Board's selection of her successor is the result of a thorough and thoughtful CEO succession planning process to identify the right leader to accelerate the momentum built over the four years of Nazzic's leadership. Toni is an innovative and collaborative leader whose success in digital transformation and leading-edge technology integration makes her our clear choice to lead SAIC's next chapter."
Keene joined SAIC in 2012, becoming CEO and being elected to SAIC's board of directors in August 2019. She has received numerous recognitions, including six consecutive Executive Mosaic Wash100 Awards and ranking #3 in Institutional Investor's All America Executive Team within the mid-cap Aerospace & Defense sector. Keene has also positioned the company's portfolio to align with areas of increasing customer demand as evidenced by SAIC generating approximately 30% of revenue from its Growth and Technology Accelerants (GTAs) with the goal of reaching 40% of revenue by Fiscal Year 2026. Since the beginning of 2020, SAIC shares have outperformed the Russell 1000 Value Index and ranked #1 or #2 in total shareholder return for three of the four years amongst the company's pure-play U.S. government IT Services peer group.
Under Keene's leadership, SAIC has significantly advanced diversity, equity and inclusion. In the past year and well ahead of the stated target, SAIC achieved parity in the women leadership ranks as compared to its workforce and increased the company's leadership in people of color by 21% over the last three years. Keene's passion in leading the company's philanthropic endeavors is impactful and recognized in the communities in which SAIC's employees and customers live and work. She has received several awards on behalf of the company, most notably the Lifetime Achievement Award from the Leukemia and Lymphoma Society.
"I have known, respected and admired Toni for years and am thrilled to welcome her to our SAIC family," Keene said. "I am proud of all we have accomplished for our customers and colleagues during my tenure at SAIC, and I am excited to work alongside Toni in the coming months to ensure we don't miss a beat in driving sustained growth and performance."
Townes-Whitley said, "I am honored to bring my passion for driving our nation's digital transformation to this extraordinary company that is positioned at the intersection of mission critical government programs at a time of evolving, multi-dimensional global threats. SAIC is on a solid growth trajectory with an expanding solutions portfolio, positive financial trends and a culture of serving its customers with integrity, and I look forward to building on the company's momentum."
Source: SAIC
Help IC News continue to bring you breaking news from across the IC and IC contracting landscape. Join our paid subscribers today.