Research from NGA's Tearline highlights displaced Ukrainians
By Loren Blinde
December 22, 2022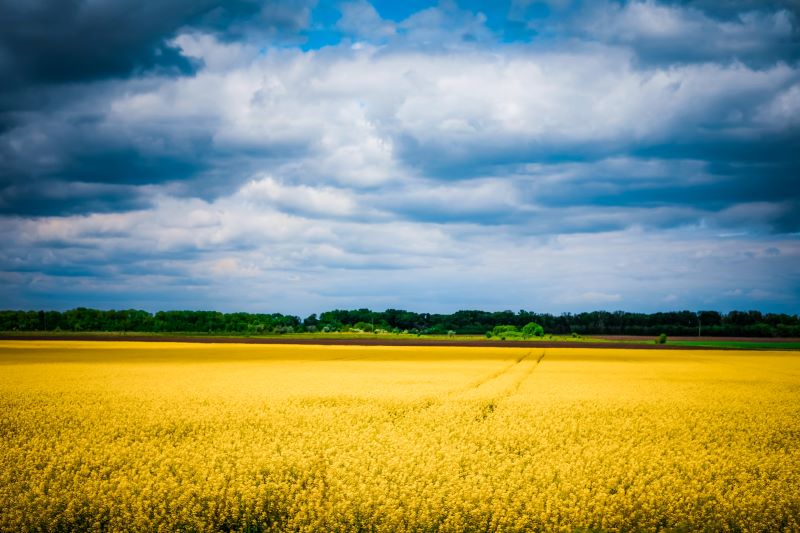 The National Geospatial-Intelligence Agency and The Global Disinformation Lab at the University of Texas in Austin have collaborated through NGA's open-source Tearline program to study displaced persons activity from a GEOINT perspective in Ukraine.
This research, begun in May, and continued in November, followed displaced persons activity in Ukraine through open source reporting and commercial imagery. The research found that Russian media inflated the daily number of Ukrainian refugees entering Russia, by as much as thousands per day, and that Russia reallocated filtration site resources based on anticipated flows of displaced persons.
According to the U.S. State Department, Russian officials and proxy authorities in Russia-controlled areas of Ukraine are undertaking a monumental effort to "filter" the population as a means of suppressing Ukrainian resistance and enforcing loyalty among the remaining population.
To see the full Tearline reporting on displaced persons in Ukraine, visit:
•    https://www.tearline.mil/public_page/refugee-vehicle-movements-in-eastern-ukraine/ (May 2022)
•    https://www.tearline.mil/public_page/ukraine-filtration/ (November 2022)
NGA's Tearline Project is an ongoing series of collaborations with academia and non-profit groups to create public-facing, open source intelligence on various strategic, economic and humanitarian intelligence topics that tend to be under-reported. Tearline reporting is being used by the U.S. and allies to aid in the Ukraine support effort.
Source: NGA
Stay in the know with breaking news from across the IC and IC contracting landscape by becoming a paid subscriber to IC News. Your support makes our work possible.