Raytheon I&S wins USAF ATNAVICS contract
By Loren Blinde
September 22, 2021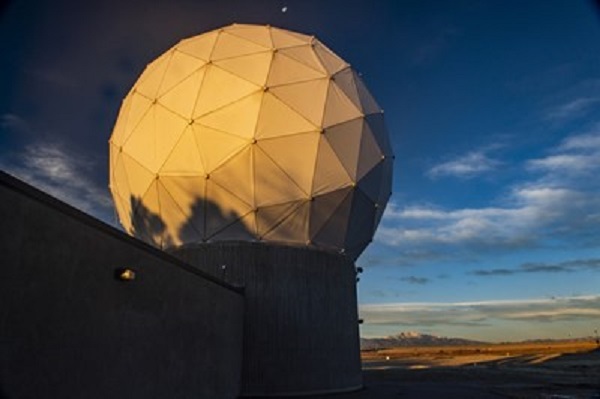 The U.S. Air Force awarded Arlington, VA-based Raytheon Intelligence & Space a new contract to upgrade two Air Traffic Navigation, Integration, and Coordination Systems, or ATNAVICS, which have a 25-nautical-mile Primary Surveillance Radar range, to the latest ATNAVICS PSR range of 60-nautical-miles without increasing the system footprint, the company announced September 20.
The USAF ATNAVICS will leverage modernization and enhancements from U.S. Army and Marine Corps variants to provide an ATNAVICS with the latest in Ground Controlled Approach capability and technology. Like these variants, the Air Force variant will be fully autonomous and highly mobile to provide a complete tactical GCA system.
"ATNAVICS is the only battlefield-proven GCA system with a 60-nautical-mile range that is transportable in a single C-130," said Denis Donohue, vice president, Communications and Airspace Management Systems for Raytheon Intelligence & Space. "This is a great example of multiple services harmonizing and using similar systems to improve interoperability and reduce logistics requirements. The Air Force will join the Army and Marine Corps as operators of this very capable air traffic control system."
The USAF ATNAVICS will feature the latest in gallium nitride, or GaN, transmitter technology to provide the most compact and spectrum efficient PSR. It will also include an AIMS Certified Mode 5 Secondary Surveillance Radar/Identification Friend or Foe, as well as a Precision Approach Radar built on Active Electronically Scanned Array technology. All ATNAVICS radars will provide air traffic services in inclement weather and adverse environments, and will be equipped with advanced signal processing to support the USAF missions.
Source: Raytheon I&S
Like IC News? Then please consider subscribing. You'll get full access to our searchable library of 10,000+ articles, plus new articles each weekday.