Raytheon I&S wins Space Force weather satellite contract
By Loren Blinde
December 20, 2021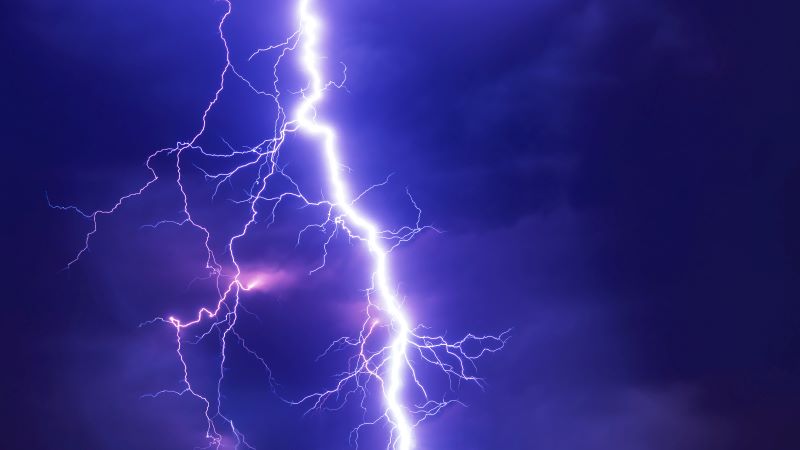 On December 15, Arlington, VA-based Raytheon Intelligence & Space, a Raytheon Technologies business, announced that it has been awarded a $67 million contract to demonstrate an Electro-Optical Infrared Weather System, or EWS, Prototype with the ability to deliver operational data for the U.S. Space Force's Space Systems Command under an Other Transaction Authority contract. A successful prototype demonstration will provide Electro-optical/Infrared sensor data previously made available via the Defense Meteorological Satellite Program.
"Continuing the DMSP EO/IR capability is critical to military planning for land, sea and air operations" said Paul Meyer, vice president of space & C2 systems for RI&S. "Our satellite will integrate into the early morning orbit, ensuring a seamless transition of weather data without any additional processing."
The RI&S System will provide global cloud characterization and theater weather imagery observations previously provided by the legacy system but with greater detail and resolution.
"We're dramatically improving the size, weight and power of the EWS payload with the same observations as high-performing systems," said Meyer. "Additionally, the team is taking advantage of technology already on-orbit as well as the satellite bus capabilities provided by Blue Canyon Technologies to rapidly deliver the system to the Space Force."
This contract is a continuation of the EWS initial prototype system design awarded in July 2020. RI&S completed design reviews in January 2021 and is currently working toward the Final Design Review and a competitive "down-select" in January 2022. If selected, the Raytheon design will deliver a system ready for launch by 2025.
Source: Raytheon Intelligence & Space
If you enjoyed this article, please consider becoming a paid subscriber with this special offer. Your support helps keep our site ad-free.