Raytheon I&S receives ASEA radar order
By Loren Blinde
December 14, 2021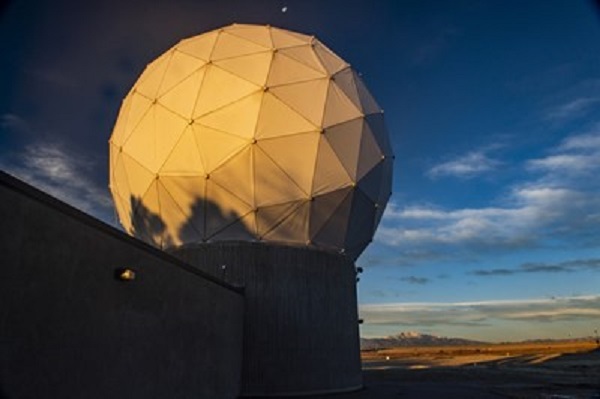 On December 13, Arlington, VA-based Raytheon Intelligence & Space, a Raytheon Technologies business, will fulfill two orders of APG-79(V)4 AESA radars for the U.S. Marine Corps with a total value of $63 million.
The radar, which is a scaled version of the APG-79 AESA that equips F/A-18E/F Super Hornet fighters and EA-18G Growler electronic warfare jets, will be integrated on the F/A-18 C/D Hornet platform.
"We are delivering leading-edge capabilities to the U.S. Navy, U.S. Marine Corps and the Canadian Air Force to help them stay ahead of rapidly evolving threats," said Eric Ditmars, vice president of secure Sensor Solutions for RI&S. "The upgraded APG-79(V)4 AESA radar offers significant improvements in combat capability, and its increased reliability and sustainability equates to lower maintenance and repair costs, which increases aircraft availability."
Employment of highly efficient Gallium Nitride, or GaN, enables this game changing radar to be effectively integrated into the F/A-18 C/D Hornet platform, which will help pilots detect and track enemy aircraft from farther distances with greater accuracy. The radar's improved targeting capabilities provide an edge in crucial operations including air-to-air, maritime strike and air-to-surface missions through near speed of light beam steering.
"With GaN and phased array technology, Marine aircrew operating in hostile electronic environments will be able to detect, track, identify and engage a greater number of targets fasters and at longer ranges than ever before for greater lethality and survivability in the air," said Dave Beydler, vice president, Requirements and Capabilities at RI &S. "And it will help keep these aircraft relevant through 2030."