Raytheon I&S demos interoperability solutions with AFRL
By Loren Blinde
October 15, 2021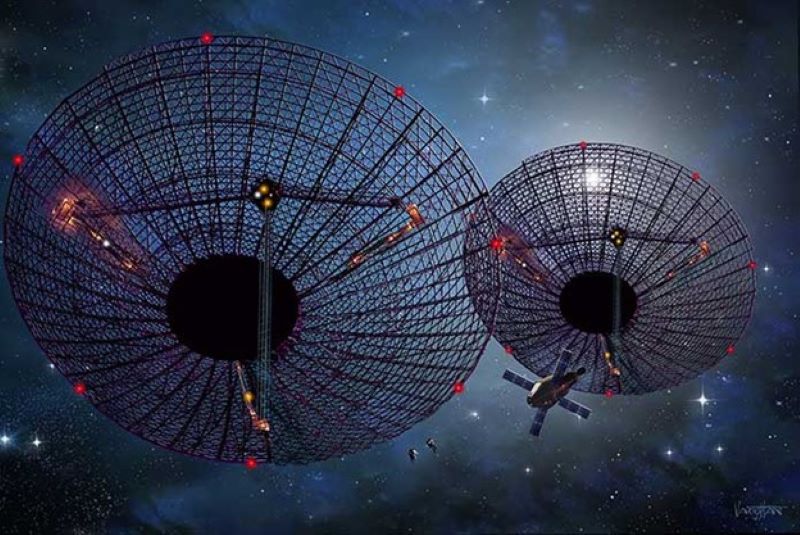 Raytheon Intelligence & Space, a Raytheon Technologies business based in Arlington, VA, announced on October 12 that it recently participated in a multi-site Air Force Research Laboratory exercise that tested new interoperability capabilities using Raytheon BBN's Robust Information Provisioning Layer, or RIPL, and Multi-domain Assured & Networked Tactical Information Sharing, or MANTIS, middleware solutions.
Both Raytheon BBN solutions demonstrated information sharing at the edge during a dynamic targeting mission with coalition partners involving 16 assets, five waveforms and three security domains.
"RIPL and MANTIS enabled the transmission and integration of track data and imagery within seconds," said Michael Atighetchi, BBN lead scientist and Raytheon fellow. "Both systems exceeded customer expectations to enhance interoperability, reflecting decades of work in content-centric networking and making cross-domain solutions remotely manageable and resilient."
The U.S. Air Force made interoperability a priority within its Future Operating Concept 2035.
"Realizing the vision of true interoperability—joint, interagency, multinational forces conducting missions together—demands the seamless exchange and integration of information across the combat cloud involving multiple operating domains, multiple security domains, and diverse execution locations at speeds exceeding the decision cycles of our adversaries," said Brian Holmes, DISTRICT program manager, AFRL Information Directorate.
Reliable high-capacity backbone (HCB) data links were established by the Innovative Interoperable Software Defined Radio team, or i2SDR, an AFRL Information Directorate program led by Michael Gudaitis. Using AFRL's mature SDR prototypes, military waveforms such as Bandwidth-Efficient Common Data Link (BE-CDL) provided up to 137Mbps of connectivity at distances up to 32 miles.
During the exercise, RIPL automatically delivered information produced by sensors to various mission applications, caching content during network outages to increase resilience. The MANTIS middleware automatically routed information to the most appropriate cross-domain filters so it could be shared with participants at different classification levels.
MANTIS gives warfighters faster actionable intelligence. It eliminates time lags caused by sending massive data sets to larger enterprise-level servers for security processing and redistribution to the aircraft by having the processors of multiple field devices share the security filtering burden.
"MANTIS opens the door for cross-connecting sensors and actuators across multiple security domains in support of mission execution at the tactical edge," said Air Force Maj. Camdon Cady, lead of the Cross Domain Innovation and Science group at AFRL. "Cognizant Department of Defense agencies will use performance reviews and security assessments from this exercise to determine the appropriate path toward prototype maturation, fielding and adoption of the MANTIS capability."
Source: Raytheon Intelligence & Space
Stay in the know with breaking news from across the IC and IC contracting landscape by becoming a paid subscriber to IC News. Your support makes our work possible.