Octo combines with Sevatec
By Loren Blinde
December 15, 2020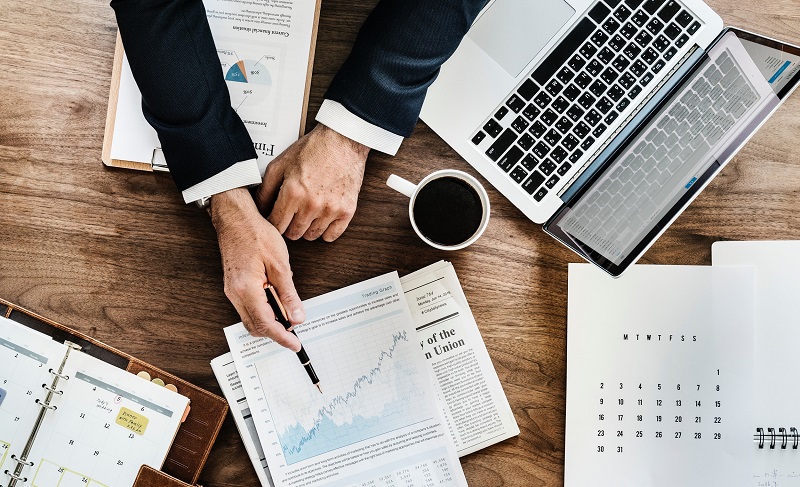 Octo of Reston, VA announced on December 15 its combination with privately held, Fairfax, VA-based Sevatec, a leading provider of mission-critical software development solutions and digital modernization services to the Federal Government. The combination of Octo and Sevatec creates a highly agile partner to government customers that can address complex technology challenges with innovation, high-touch service, and substantial technical and operational resources.
The combined organization has grown every year since inception and today generates nearly $300 million in revenue and employs approximately 1,100 skilled employees dedicated to solving technical challenges for government customers across the Defense, Intelligence, National Security, Federal Health, and Civilian marketplaces.
Founded in 2003, Sevatec drives advancements in technology, open-source tooling, commercial best practices in human-centered design, Agile delivery, DevSecOps, end-to-end security, cloud service integration, data engineering, and automation. With almost $400 million in recent prime Digital Modernization contract wins, highly strategic contract vehicles, and differentiating technologies such as ShiftUp™, Sevatec has solid momentum in key markets and creates complementary expansion opportunities for the combined business to pursue.
Sonny Kakar, founder and CEO of Sevatec, said, "I have known Mehul for years and have admired deeply what Octo has been able to achieve. Octo was the only company we considered for such a transaction because of our shared values and cultural alignment. While the industrial logic of the merger resonated tremendously with us both, it also became evident that it would create significant growth opportunities for our employees and allow the combined business to compete at scale and solve some of the most pressing challenges facing our customers. In a market full of multi-billion-dollar organizations that provide a wide variety of traditional products and services, customers are seeking highly specialized, mid-sized technology partners with deep experience in digital modernization, which is exactly what the combination of Octo and Sevatec offers."
Sevatec's core leadership team will play leadership roles in the combined business. As part of the transaction, Sonny Kakar will serve as vice chair of the board and head of strategy while Tim May, Sevatec's chief growth officer, will serve as the chief growth officer for the combined organization, a position that was previously unfilled at Octo. Furthermore, Chuck Schefer, EVP at Sevatec, will serve as EVP managing programs in the GSA, DHS, and USPTO markets, among others. Mehul Sanghani will continue to serve as the combined firm's CEO.
The combined firm will include market-leading proprietary solutions and branded intellectual property covering the full modernization spectrum from DevSecOps (ShiftUp) to Agile Software Engineering (Javana) to Open Source Software Development (Octo CX), to Artificial Intelligence and Blockchain solutions, all managed and enhanced within Octo's oLabs R&D facility.
The combined firm will also include a depth of large-scale modernization qualifications and experience across the entire federal space with franchise positions in several agencies. Agencies benefitting from the combined companies' efforts include major modernization programs within the Intelligence Community at the National Geospatial Intelligence Agency (NGA); within National Security on transformational programs across the Department of Homeland Security (DHS); and at modern software factories being stood up within the DoD such as the Air Force's Kessel Run program. Octo and Sevatec also have major roles at Health & Human Services (HHS) on projects across the National Institutes of Health (NIH) and major modernization programs at Civilian agencies like the General Services Administration (GSA), Department of Transportation (DoT), and Patent & Trademark Office (USPTO).
"With this transaction, I firmly believe we have created a unique, market-shaping organization that is unmatched in terms of its collective ability to be a pure-play modernization and technology solutions provider to the Federal Government and its wide-ranging missions," said Mehul Sanghani, Octo's founder and CEO. "I truly believe no other firm in the federal market can boast a combined culture of innovation and a combined talent base of high-end engineers with expertise in Agile/DevSecOps, open-source software development, cloud engineering, cyber, and artificial intelligence. More importantly, very few federal technology providers can cite large scale modernization success across the end-to-end breadth of mission systems we do collectively – from the Intelligence Community to Health Care Agencies to Defense Systems to National Security and Civilian missions, our breadth of modernization support covers the gamut."
"Over the years, we have teamed with Sevatec – and competed against them – and through it all there has always been a mutual respect between us that laid the groundwork for today's announcement," Sanghani continued. "I have long admired the company Sonny has built, and I am elated that we were able to find a partner in Sevatec that complements Octo in so many ways, one that also shares our unwavering commitment to our employees, customers, and the community."
"Individually these two companies are extremely well-managed and consistently deliver for their customers, while also caring for their employees. You see that reflected in their continuous growth through the years," said Michael Lustbader, managing partner at Arlington Capital Partners. "We have admired Sevatec for some time, and we felt this would be a fantastic combination. Arlington is really excited to see what can be accomplished together."
Source: Octo