NSA inducts four pioneers into the Cryptologic Hall of Honor
By Loren Blinde
November 8, 2019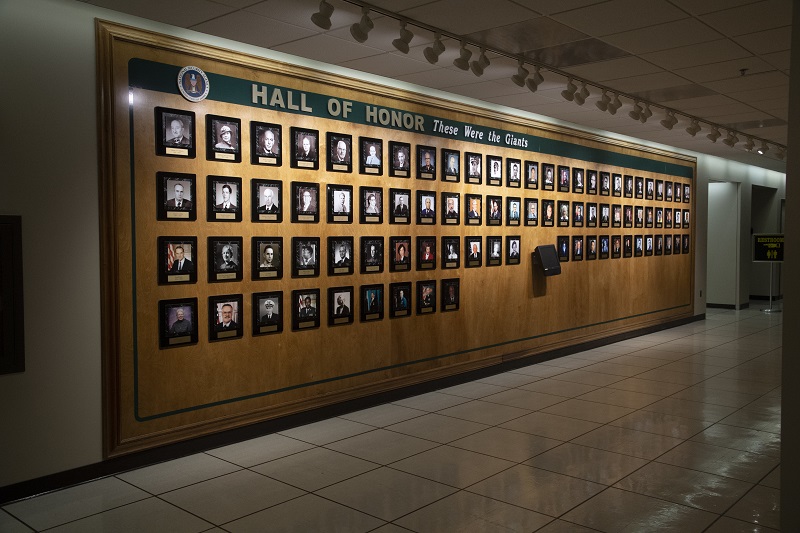 On Nov. 4, 2019, four cryptologic pioneers were inducted into the Cryptologic Hall of Honor at the National Security Agency. Gen. Paul M. Nakasone, Commander, U.S. Cyber Command, Director, National Security Agency / Chief, Central Security Service, presided over the ceremony and highlighted the achievements of each of the distinguished inductees:
Mr. Edward M. Drake – He was the principal architect of Canadian SIGINT in war and peacetime. His wartime leadership was a vital factor in victory over the Axis in World War II. As director of Canada's first permanent cryptologic agency, he spearheaded crucial intelligence programs against Soviet threats.
Chief Radioman Harry Kidder, USN – In the 1920s, he recognized the importance of intelligence about Japan and conducted intercept as a voluntary extra duty. His efforts helped convince senior Navy officers to establish intercept sites around the Pacific. Kidder designed and taught a course on intercept and traffic analysis for select groups of radiomen. They became the nucleus of Navy intercept in World War II.
Col. Alva Bryan Lasswell, USMC – While assigned at Station HYPO, Hawaii, through World War II, he decrypted and translated Japanese fleet messages. His work had a significant impact on U.S. Navy decisions in the Battle of Coral Sea and the stunning U.S. victory at Midway Island, a turning point in the war.
Lt. Gen. Kenneth A. Minihan, USAF – As Director, NSA / Chief, CSS from 1996 to 1999, he conceived of and drove two of NSA's most momentous transformations, moves far ahead of their times. Under his slogan "One team, One mission," real-time collaboration developed between missions that had previously interacted only episodically.
Source: NSA