NSA inducts five into Cryptologic Hall of Honor for 2020
By Loren Blinde
October 19, 2020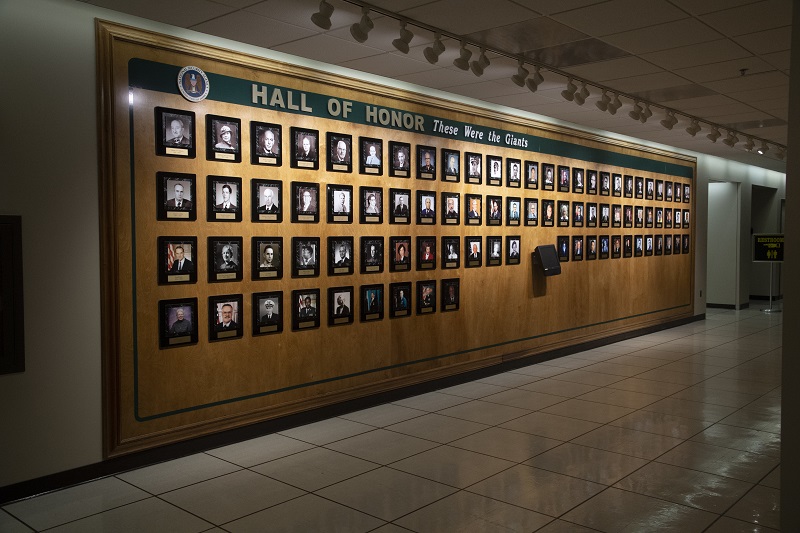 The National Security Agency inducted five new cryptologic figures into the Cryptologic Hall of Honor at the National Security Agency on October 16.
The new members of the Cryptologic Hall of Honor are:
George Cotter – For over half a century, Cotter fostered the adoption of advanced technology in support of NSA's mission. He led the agency in adopting high performance computers and adapting them to the mission and was founding director of the National Computer Security Center. His influence on computerization extended to the entire intelligence community and foreign partners.
Dr. Whitfield Diffie – Dr. Diffie's innovative work in computer and internet security has enhanced the security of all users – government and civilian alike. His research at university facilities and private laboratories led the way in computer security theory and in practical applications.
Dr. David Kahn – Dr. Kahn pioneered the study of cryptologic history as an academic field and helped practitioners understand their heritage. His popular writings on cryptology and its history inspired hundreds of individuals to study cryptology and to seek employment at NSA. In addition to his books and articles, Dr. Kahn's public appearances have helped improve the image of government cryptology to the nation at large.
Barbara McNamara – Throughout the middle and end of the Cold War, McNamara's expert leadership resulted in increased intelligence production on critical targets. Her deft touch was important in improving NSA's relationship within the U.S. Intelligence community and with foreign partners. McNamara's experience enabled her to shape an operational component at NSA for the post-Cold War era.
Lester Myers – Myers' superior language skills and deep area knowledge were crucial to successful fulfillment of NSA's missions in many crises from the 1970's and into the 21st century. In addition to his expert use of language in operational situations, Myers developed advanced reference materials and mentored the next generation of military and civilian linguists.
The Cryptologic Hall of Honor was created in 1999 in tribute to the pioneers and heroes who have made significant and enduring contributions to American cryptology.
Source: NSA