NROL-91 mission marks final Delta IV Heavy launch
By Loren Blinde
September 26, 2022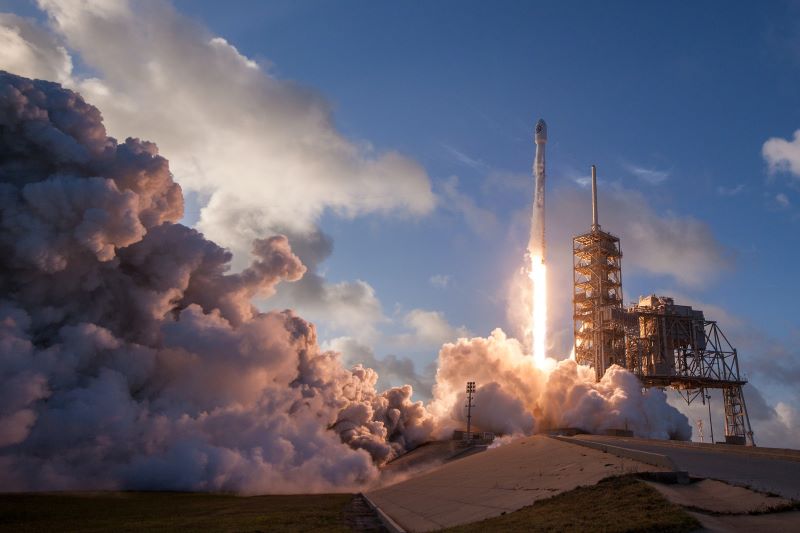 On September 24, the National Reconnaissance Office (NRO), in partnership with the United Launch Alliance and the U.S. Space Force's Space Launch Delta 30 and Space Systems Command, marked the end of an era with the NROL-91 mission at 3:25 p.m. Pacific Time / 6:25 p.m. Eastern Time.
This was the fifth and final United Launch Alliance Delta IV Heavy rocket to launch from Vandenberg Space Force Base since 2011. The NROL-91 mission is the latest national security payload to deliver critical intelligence information from space for our nation's warfighters and decision makers. NRO capabilities provide the foundation for America's advantage and strength in space.
"The Delta IV Heavy has proven to be an integral part of the NRO's history, helping us build the architecture for the world's best space-based intelligence, surveillance and reconnaissance," said NRO Director Dr. Chris Scolese. "As our agency and the aerospace industry continue to innovate and evolve, we will explore new vehicles for launching payloads even more efficiently and effectively, with even greater capacity, agility, speed, and resilience. We are excited about the new technologies and partnerships that will define our next chapter."
NRO has launched a total of 15 Delta IVs, comprised of medium and heavy variants, beginning with NROL-22 in 2006. NRO's final Delta IV Medium launch from Vandenberg Space Force Base was NROL-47 in 2018. NRO has two remaining Delta IV Heavy launches procured under the Launch Vehicle Production Services contract that are projected to launch from Cape Canaveral Space Force Station in 2023 and 2024. The contract is managed by the U.S. Space Force Space Systems Command Assured Access to Space.
"The NRO has a long history of success with these rockets, and we appreciate the work the team at Vandenberg Space Force Base has done to get our payloads into orbit," said Col. Chad Davis, NRO's director of the Office of Space Launch. "We are also grateful for our enduring partnership with Space Launch Delta 30 and the Space Systems Command—their expertise and commitment to our mission help ensure we have the capability necessary to collect and deliver critical data to our customers."
Source: NRO
Help IC News continue to bring you breaking news from across the IC and IC contracting landscape. Join our paid subscribers today.