Noblis adds Christopher Barnett as CTO
By Loren Blinde
November 5, 2018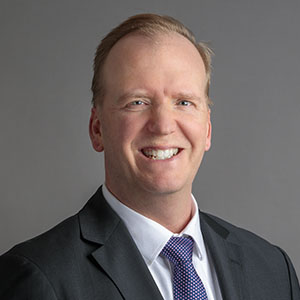 Noblis announced on November 1 that Christopher Barnett has joined the company as chief technology officer, based at Noblis' headquarters location in Reston, VA.
As chief technology officer, Barnett will lead the strategy, direction, and management of Noblis' technology, labs, patent portfolio, and innovation programs. Notably, he will serve as sponsor of the Noblis Centers of Excellence, Noblis' cross-company Centers that bring experts together from across missions, domains, and backgrounds, and the Noblis Sponsored Research (NSR) program, Noblis' yearly investment in client-centered research and development challenges.
"Christopher Barnett's extensive technology and strategy experience will contribute to our mission to provide rapid results to federal clients through the application of innovative research and development," Amr ElSawy, president & CEO of Noblis said. "Our innovation programs are at the core of Noblis and allow us to maintain our reputation as a forward-looking, client-first organization dedicated to serving the public interest. We're looking forward to seeing our programs grow under Chris' leadership as Chief Technology Officer."
Barnett has decades of experience advising, leading, and transforming organizations in the Department of Defense, Intelligence Community, federal civilian agencies, and the private sector. In addition to a wealth of experience in technology strategy, Barnett also brings a strong background in cyber security operations, security architecture, and National Security policy to his new role at Noblis.
Prior to joining Noblis, Barnett held a number of leadership positions in the defense, intelligence, and federal civilian markets. Most recently, he served as vice president of technology and chief technology officer of the Intelligence and Homeland Security Division at General Dynamics Information Technology (GDIT).
"Noblis' research is directed toward solving the public sector's most pressing challenges in transportation, smart cities, sustainability, and national security," Barnett said. "Our solutions are delivered by dedicated scientists and technologists who strive to make a difference in everything they do. I am excited to join the Noblis team."
Source: Noblis