NGA to award G-EGD sole-source contract to DigitalGlobe
By Loren Blinde
May 31, 2019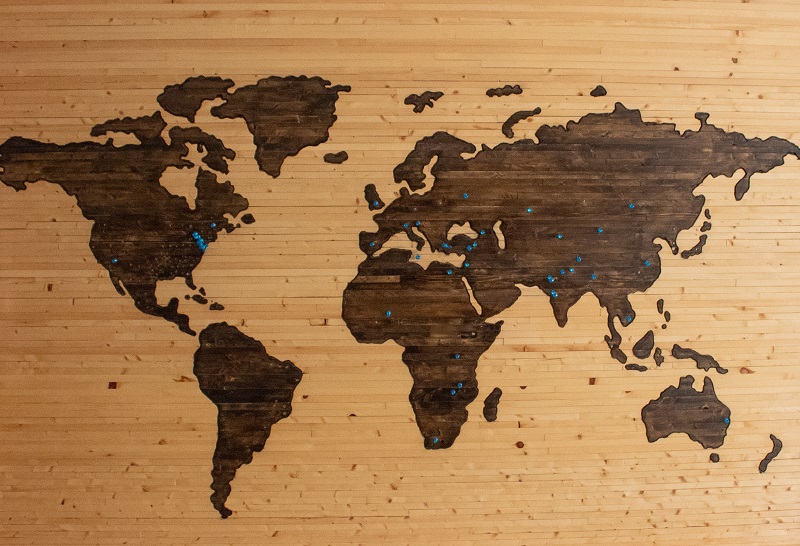 On a sole source basis the National Geospatial-Intelligence Agency (NGA) intends to award a contract (Base Year plus three Option years) for the production of commercial orthorectified and orthomosiac imagery products utilizing Electro-Optical (EO) satellites in support of Global-Enhanced Geospatial Intelligence (GEOINT) Delivery requirements (G-EGD), the agency announced May 31. This effort will build on the success of the EnhancedView G-EGD program and expand efforts to encompass additional value-added production sources. G-EGD will have the ability to automatically extract information from orthorectified image strips and provide notifications and alerts containing geographic location and activity or change characterizations derived from automated analysis of the imagery.
This award will be limited to DigitalGlobe, Inc., the current Commercial Data Provider (CDP). The majority of the EO imagery used to fulfill this requirement will be generated by the EnhancedView Follow-On (EVFO) Contract. Further, DigitalGlobe will provide the orthorectified image strip information extraction and alerts through G-EGD by incorporating their Geospatial Big Data eXploitation (GBDX) service into the G-EGD workflow. (GBDX will extract the information from the DigitalGlobe imagery archive and from newly collected EO imagery and utilize the G-EGD alerting service to provide the user with the extracted information.)
Only the existing CDP is capable of acquiring the necessary new imagery (with the required characteristics and resolution) using the DigitalGlobe EO satellite constellation, and has direct access to the EnhancedView EO archival imagery to produce orthorecitified and orthomosiac datasets, provide updates to those datasets, provide dissemination of the datasets within the required timelines, and conduct the automatic information extraction and provide notification and alerts within the required timelines.
Source: FedBizOpps