NGA, SLU to host Geo-Resolution Conference
By Loren Blinde
August 28, 2023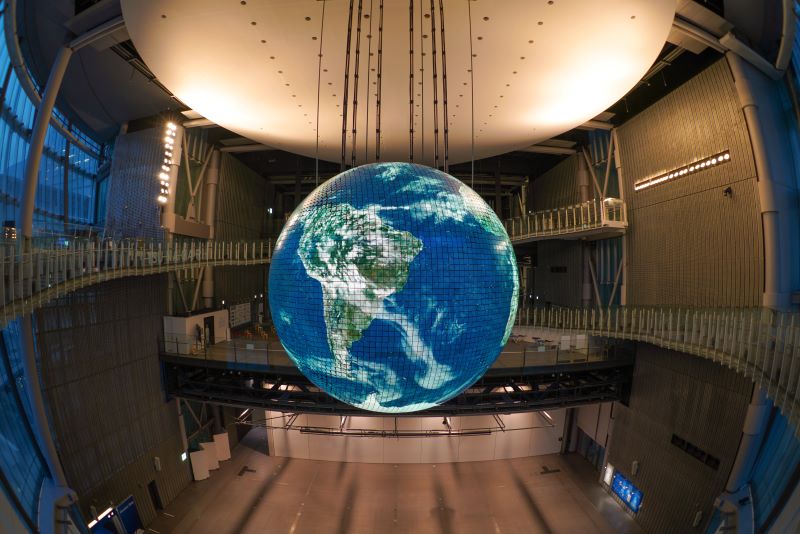 The National Geospatial-Intelligence Agency and Saint Louis University will co-host the Geo-Resolution 2023 conference, "Digital Transformations: Navigating a World of Data from Seabed to Space," Thursday, Sept. 28, at SLU's Busch Student Center. This year's theme will focus on the impact of artificial intelligence and new digital technologies for geospatial research and analysis.
Geo-Resolution is an annual conference that encourages collaboration between government, academic and industry partners to foster geospatial technology innovation and applications, connect geospatial experts and students and grow the geospatial ecosystem in the greater St. Louis region.
Geo-Resolution 2023 discussions will include:
What are the rewards and risks of artificial intelligence in geospatial research?
What guidelines could impact the implementation of geospatial AI?
What are some of the challenges and opportunities that geospatial AI presents for national security?
What are the avenues for commercialization and application of geospatial AI?
How can AI help us recruit and engage a new generation of geospatial leaders?
Geo-Resolution is designed to provide participants — particularly students — access to geospatial experts from government, academia, innovation hubs, start-up companies and nonprofit organizations. Students will be able to meet local leaders from industry, academia and government to explore geospatial career opportunities.
This year's conference will feature:
VADM Frank D. Whitworth, director, National Geospatial-Intelligence Agency.
Fred. P. Pestello, Ph.D., president, Saint Louis University.
Jack Dangermond, founder and president, Esri.
Nadine Alameh, Ph.D., executive director, Taylor Geospatial Institute.
The conference will also include a Young Mentors panel, a student poster session, a student geospatial career fair and networking opportunities.
Geo-Resolution 2023 is free and open to the public. The conference will be held in person at Saint Louis University and streamed live on the conference website.
Registration in advance is required at https://registration.socio.events/e/georesolution2023.
Source: SLU
Your competitors read IC News each day. Shouldn't you? Learn more about our subscription options, and keep up with every move in the IC contracting space.