NGA, SLU to host annual Geo-Resolution conference
By Loren Blinde
September 19, 2022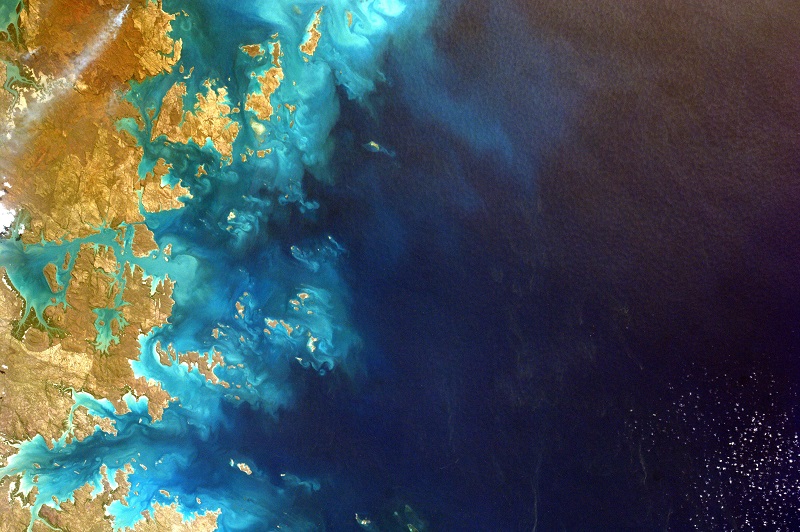 Geo-Resolution is an annual conference that encourages collaboration between government, academic and industry partners to foster geospatial technology innovation and applications, connect geospatial experts and students, and grow the geospatial ecosystem in the greater St. Louis region.
This year's conference will feature NGA Director Vice Adm. Frank D. Whitworth; SLU President Fred. P. Pestello, Ph.D.; Esri Founder and President Jack Dangermond; and Holden Thorp, Ph.D., editor-in-chief of the Science family of journals. The conference is free to register. It will be held in-person at Saint Louis University and will be streamed live on the conference web site for remote viewing as well.
During Geo-Resolution 2022, titled "Geospatial Perspectives on Climate Change: Predicting and Mitigating Effects," experts will explore geospatial technologies, methodologies and systems used to track and predict climate change more effectively and mitigate its effects on human populations, geopolitical tensions and global relations.
Issues to be addressed include:
Geopolitical implications due to changing or declining water resources
Climate-related strains on energy resources and food systems
Population migration related to changes in climate
Innovative commercial applications to predict or mitigate effects
Climate-related health consequences
Participants will have the opportunity to talk with geospatial experts from government and academic institutions, innovation hubs, start-up support companies and nonprofit organizations.
The conference is structured to allow student participants access to experts in geospatial science and technology. Students will have the opportunity to join local leaders from industry, academia and government to explore geospatial career opportunities. There will be a "Young Mentors" panel for high-school students, a student poster session, a career fair and networking activities.
The conference is free and open to the public. Advance registration is required at: https://registration.socio.events/e/georesolution2022
For a schedule of events, panelists and speakers, visit: https://taylorgeospatial.org/georesolution/
Soure: NGA
If you enjoyed this article, please consider becoming a paid subscriber. Your support helps keep our site ad-free.