NGA posts geolocation presolicitation
By Loren Blinde
February 24, 2021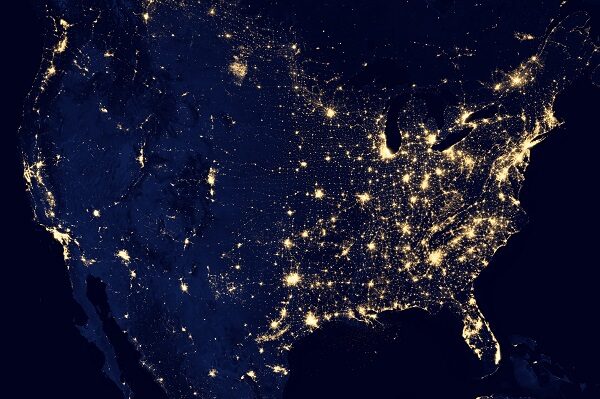 The National Geospatial-Intelligence Agency (NGA) intends to issue a Request for Proposal (RFP) for geolocation estimates and emitter data, NGA announced February 23.
NGA has a need to discover and characterize activity at known and previously unknown locations; many of these locations host equipment that emits energy on the Radio Frequency (RF) bands of the electromagnetic spectrum. The survey of large areas for RF emissions supports NGA's mission to deliver analytic insights to policymakers and warfighters, leveraging the unique capabilities of the commercial GEOINT industry.
The objective of this effort is to leverage the capabilities of the commercial GEOINT industry to produce and deliver to NGA global datasets that utilize automated techniques to detect, characterize, and geolocate emitters of RF energy. These datasets, covering large geographic areas, will enable NGA to discover and monitor activity and equipment that emit energy in the HF to Ka band including Automated Information System (AIS), Emergency Position-Indicating Radio Beacons (EPIRB), Automatic Dependent Surveillance-Broadcast (ADS-B), satellite phones, L-Band communications, and radars of all functions. NGA requires data over large geographic areas of northern latitudes including China, Russia, Iran, as well as mid-latitudes including Africa, and Central and Southern America.
The data is intended to support NGA's research and analysis of issues including illicit trafficking of narcotics, weapons, and wildlife, as well as military equipment and activity. NGA intends to discover and monitor these activities at both fixed sites as well as emitters at sea, in the air, and on land in dispersed areas. The objective of this effort is also to enhance NGA's ability to respond to developing world events in a dynamic and agile manner with a data service that can deliver data from different geographic areas quickly and provide periodic revisits of an area. Ideally the latency between collection and delivery is ASAP.
Full information is available here.
Source: SAM