NGA posts BIG-R BAA update
By Loren Blinde
June 19, 2020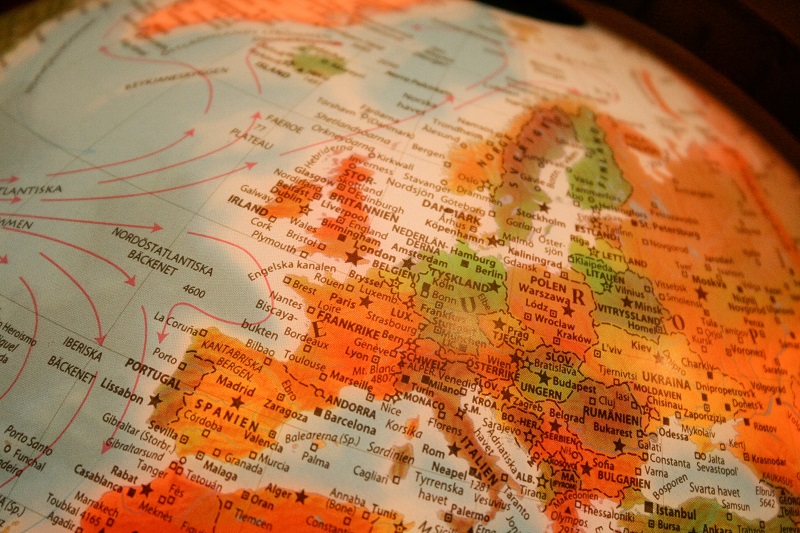 On June 18, the National Geospatial-Intelligence Agency (NGA) posted a presolitiation notice for the Boosting Innovative GEOINT – Research Broad Agency Announcement (NGA BIG-R BAA)
This announcement is a pre-solicitation synopsis and is not seeking proposals.  This pending BAA is a follow-on BAA to the NGA's Boosting Innovative GEOINT BAA (BIG BAA, HM0476-16-BAA-0001) that effectively ended for new Topic posting on 07 December 2018.  This pre-solicitation announcement was also previously publicized under HM0476-19-BAA-0001.  It is presently anticipated that the general BAA solicitation and the first topic seeking abstracts/proposals will be published before 31 July 2020.
The mission of the National Geospatial-Intelligence Agency (NGA) Research Directorate is to deliver future Geospatial-Intelligence (GEOINT) capabilities to users for operational impact.  NGA Research solves hard defense and intelligence problems for the Intelligence Community and Department of Defense and supports the National Security Strategy.
In support of this mission, we promote research initiatives across a broad spectrum of science and engineering disciplines and transform these initiatives into disruptive GEOINT capabilities for U.S. national security.  The Boosting Innovative GEOINT-Research Broad Agency Announcement (BIG-R BAA) invites proposers to submit innovative basic and applied research and development concepts that address one or more of the following technical domains:  (1) Foundational GEOINT, (2) Advanced Phenomenologies, and (3) Analytic Technologies.
Each of these domains is described below and includes a list of example research topics that highlight several (but not all) potential areas of interest.  Specific topic areas associated with these technical domains will be posted as Amendments throughout the open period of this Announcement.  Appendixes will be added to address Amendment information.  Each posted topic area will have specific timelines for abstract and proposal submission.  Abstracts and proposals submitted in response to this BAA must investigate innovative approaches that enable revolutionary advances or substantial improvements to the existing state of practice.
Technical Domains of Interest
Foundational GEOINT.  The Foundational GEOINT portion of our portfolio focuses on the creation of always accurate, high-resolution, continually updated representations of the earth's properties, available on demand.
Advanced Phenomenologies.  The Advanced Phenomenologies portion of our portfolio employs novel methods and efficient strategies to drive development and delivery of improved spatially, spectrally and temporally resolved data from a growing number of traditional and non-traditional sources.
Analytic Technologies.  The Analytic Technologies portion of our portfolio enhances the definition and utility of GEOINT by leveraging new sources of data and developing novel analytic techniques to deliver a geospatial dimension to multi-INT analytics, in particular to address emerging threats and mission domains.  These technologies are driven by new data sources and provide accurate, timely, reliable and scalable methods for data exploitation, integration, and analysis.
Full information is available here.
Source: SAM