NGA needs administrative support at two of its U.S. locations
By Loren Blinde
January 14, 2014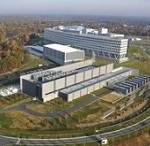 The National Geospatial-Intelligence Agency (NGA) wants to hear from small businesses that might be able to provide "Enterprise Support for Administrative Services" — performing office tasks such as processing mail, serving as a receptionist, operating a computer, maintaining a hardcopy and computer-based filing systems, etc. — at NGA locations in Springfield, VA, and St. Louis, MO.
The agency issued a sources sought notice on January 10 and would like to hear from prospective small business vendors — including those with 8(a), Historically Underutilized Business Zones (HUB-Zone), and Service-Disabled Veteran-Owned Small Businesses (SDVOSP) designations — by January 24.
"This potential acquisition is expected to be a 100% Small Business Set-Aside and award will be made on a competitive basis," says the NGA's notice. The agency envisions a base period of one year plus four one-year option periods.
"The Contractor shall ensure that its proposed personnel have experience working in a highly-secure operating environment and can comply with applicable Office of the Director of National Intelligence (O/DNI), DoD & NGA security policies, instructions/regulations, standards, and procedures," the notice continues.
In its sources sought document, the NGA estimated that it will require the services of approximately 39 "Executive Secretaries," 47 "Senior Secretaries," 34 "Administrative Secretaries" and 24 "Secretaries" – a total of 144 individuals who will work in either Springfield or St. Louis.
Interested parties are asked to submit a white paper that responds to NGA's RFI by January 24. Further information is available from Ava Epps, of the NGA, at ava.k.epps@nga.mil