NGA contributes to State Department effort to document potential war crimes in Ukraine
By Loren Blinde
July 13, 2022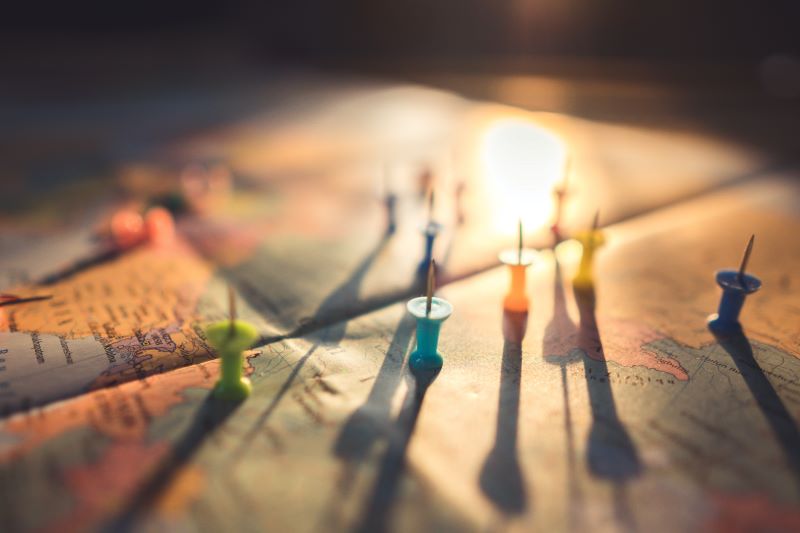 The National Geospatial-Intelligence Agency is supporting the new U.S. Department of State-funded Conflict Observatory program, which captures, analyzes, and exposes evidence of Russia-perpetrated war crimes and other atrocities in Ukraine, NGA announced July 11.
Earlier this year, NGA joined the initiative by means of its unclassified commercial imagery capabilities. NGA also engaged with the National Reconnaissance Office to add additional capacity in order to support the requirements of the effort.
"Since kicking this effort off earlier this year, we've been actively working with our program partners to provide access to geospatial data to support this critical mission area," said Jim Griffith, NGA's Source Operations and Management Component director.
Access to unclassified medium-to-high resolution electro optical imagery is provided via the Global-Enhanced GEOINT Delivery system, which provides access to map-ready, unclassified imagery to support a wide range of efforts for federal agencies. Support to the Conflict Observatory program advances the U.S. government's long history of providing international humanitarian initiatives with geospatial data and imagery.
The Conflict Observatory analyzes and preserves publicly and commercially available information, including satellite imagery and information shared via social media, consistent with international legal standards, for use in ongoing and future accountability mechanisms. An online platform, https://conflictobservatory.org/, shares the Conflict Observatory's documentation publicly to help refute Russia's disinformation efforts and shine a light on abuses.
Recognizing the value GEOINT can bring to help address humanitarian issues and support accountability efforts related to Russia's full-scale invasions, NGA is closely monitoring events in Ukraine and the surrounding region and sharing data and information with partner nations and accountability bodies engaged in responding to President Putin's war of aggression.
"The great thing about remote sensing data is that it helps us truly understand what is happening on our planet at any given time – all through objective geospatial information," Griffith said. "Throughout the crisis in Ukraine, NGA has expanded the diversity and availability of the unclassified commercial GEOINT available to complement our national assets – all to assist our U.S. government and foreign partners in answering a variety of crisis-related operational and humanitarian requirements."
Source: NGA
Stay in the know with breaking news from across the IC and IC contracting landscape by becoming a paid subscriber to IC News. Your support makes our work possible.