NGA announces 5 winners in $1 million MagQuest Phase 2
By Loren Blinde
September 30, 2019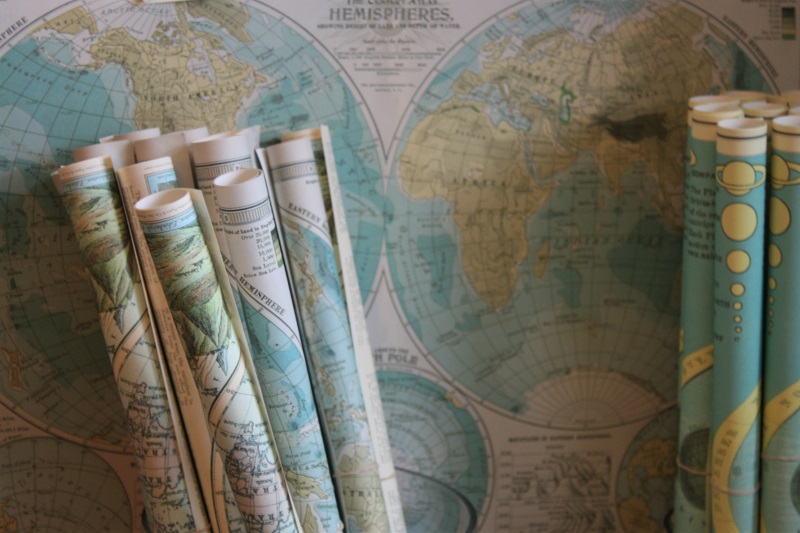 On September 27, the National Geospatial-Intelligence Agency announced five winners in the second phase of MagQuest, a global competition to advance how we measure Earth's magnetic field. The challenge awarded $1 million in cash prizes to the winners.

During this phase, NGA called for detailed designs and plans for geomagnetic data collection methodologies for the World Magnetic Model. Submissions required a concept of operations, a description of expected performance and potential risks, and an overview of potential future program management.

The second phase of the challenge was open to solvers from Phase 1, as well as new solvers. All 10 Phase 1 winners entered Phase 2, and MagQuest supported teaming opportunities through the MagQuest solver community.

Phase 2 received 17 novel submissions from U.S. and international innovators in industry and academia. Designs predominantly included space solutions, such as small satellites, as well as aerial, oceanic, and land-based solutions. The MagQuest judging panel helped select the five winners, according to the selection criteria and target performance metrics. Each winner will receive $200,000 in cash prizes.

The five Phase 2 winners are:
● Compact Spaceborne Magnetic Observatory (COSMO) CubeSat (University of Colorado Boulder). A CubeSat specifically designed and tested for magnetic cleanliness and accurate data from a compact form factor. A compact, scalar-vector magnetometer — a miniaturized version of the magnetometer used by Swarm — enables high-quality data collection..
● CubeSat-powered Geomagnetic Data Collection (Spire Global). A global constellation of CubeSats that could provide greater redundancy and increased data quality. This system brings modified commercial magnetic sensor technology to Spire's existing infrastructure for satellites, ground stations, and data processing.
● Global Acquisition of Magnetic Measurements at Altitude (GAMMA) (Stellar Solutions). Adding magnetometers as hosted payloads to planned satellite launches with optional integration of ground-based sensors. The combination of spaceborne and terrestrial data could increase coverage and decrease risk.
● Small Integrated Geomagnetic Array (SIGMA) (Iota Technology). A CubeSat with eight magnetometers; the 3D array could provide greater precision and accuracy than a comparable fluxgate magnetometer. The design is in collaboration with AAC Clyde Space, a small satellite manufacturer.
●    Terrestrial and Seafloor Automated Magnetic Observatories (Royal Meteorological Institute of Belgium). An international network of 103 automated magnetic observatories on land and the seafloor. The observatories could be deployed at almost any global location; automation could deliver continuous data while decreasing staffing and support needs.
MagQuest is designed to attract new ideas to increase the efficiency, reliability, and sustainability of geomagnetic data collection. With this open innovation challenge, NGA is inspiring solvers to apply their expertise to a wide range of potential solution areas.

"We're thrilled that MagQuest has stimulated novel solutions from both known solvers and emerging innovators," said Richard Salman, director of NGA's Office of Geomatics. "We look forward to seeing how these teams advance their innovations in potential future phases as well as beyond the challenge."

At NGA's discretion, additional phases of the challenge may follow Phase 2. A potential Phase 3 of the challenge would likely be restricted to winners or other selected Phase 2 entrants, at the discretion of NGA.

In a potential Phase 3, the challenge would likely require the development and testing of systems capable of collecting data of sufficient quality and quantity for the WMM. In a potential Phase 4, the challenge would likely require the deployment and operation of solutions that could collect at least one year of data. These phases, if executed, are anticipated to award additional cash prizes plus potential nonmonetary incentives.
Source: NGA