Navy releases C4I RFP
By Loren Blinde
February 7, 2020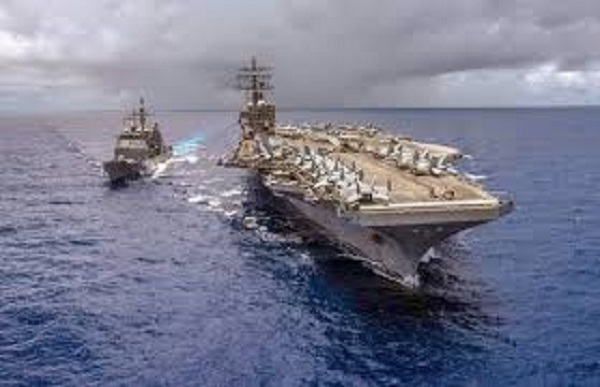 On February 5, the U.S. Navy posted a solicitation for the Command, Control, Communications, Computers, and Intelligence (C4I) Integrated International Solutions (CIIS) Follow-On acquisition. Proposals are due by 12:00 p.m. Pacific on March 10.
The Naval Information Warfare Systems Command (NAVWAR) HQ, in support of the Program Executive Office (PEO) Command, Control, Communications, Computers, and Intelligence (C41) International Integration Program Office (PMW 740) has released Request for Proposal (RFP) N0003919R0067 for the procurement C4I Integrated International Solutions (CIIS).
This effort will be for the design, procurement, and installation of C4I systems in various foreign nations, such as, but not limited to, Bulgaria, Romania, Bangladesh, Taiwan, Ukraine, Philippines, Saudi Arabia, and Malaysia. The North American Industry Classification System (NAICS) Code assigned to this acquisition is 541330 (Exception A for Military and Aerospace Equipment and Military Weapons, size standard $41.5 million dollars).
The incumbent contractors for this requirement are: C4 Planning Solutions CAGE: 1QK79 Contract N00039-15-D-0036 Cambridge International Systems, Inc. CAGE: 1P0S1 Contract N00039-15-D-0037 Envistacom, LLC CAGE: 6DQ79 Contract N00039-15-D-0038 Forward Slope Inc. CAGE: 1KU93 Contract N00039-15-D-0039 Solute Inc. CAGE: 3CKJ0 Contract N00039-15-D-0040
The Government intends to make an indefinite-delivery indefinite-quantity (IDIQ) Multiple Award Contract (MAC) as a result of the anticipated RFP. The basic contract will possess a five (5) year ordering period utilizing a hybrid Firm Fixed Price (FFP)/Cost Plus Fixed Fee (CPFF)/Cost-reimbursable Contract Line Item Numbers (CLINs) for services, equipment, minor construction at non-USG OCONUS locations, and other direct costs (ODCs). It is expected that this contract will be awarded to qualifying offerors based on the offers determined to provide the "best value" to the Government.
Full information is available here.
Source: SAM