Navy posts Unmanned Maritime Autonomy Architecture RFI
By Loren Blinde
February 19, 2019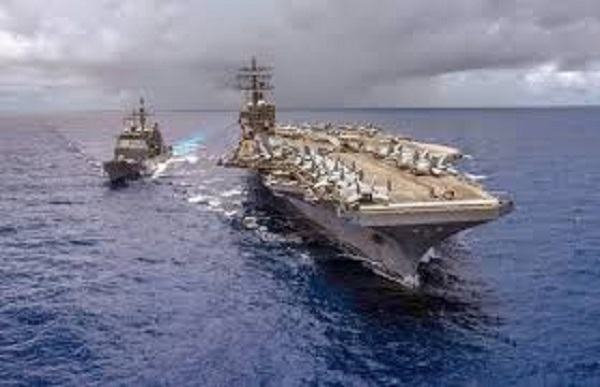 On February 15, the U.S. Navy posted a request for information for Unmanned Maritime Autonomy Architecture (UMAA) (Solicitation Number: N00024-19-6320). An industry day will be held on March 4.
This notice is issued by the Department of the Navy, Naval Sea Systems Command (NAVSEA), Program Executive Office (PEO) Unmanned and Small Combatants (USC), Unmanned Maritime Systems Program Office (PMS 406) for the purpose of inviting both government organizations and industry to participate in the development of the Unmanned Maritime Autonomy Architecture (UMAA). The UMAA is being established to enable autonomy commonality and reduce acquisition costs across both surface and undersea unmanned vehicles. Engagements with respondents will consist of periodic industry days to educate, exchange information, and provide opportunity for the government to receive feedback on the development of UMAA.
BACKGROUND
In 2018, the Unmanned Maritime Program Office (PMS 406) chartered a cross-organizational team to develop the Unmanned Maritime Autonomy Architecture with the goal of standardizing autonomy interfaces across its growing portfolio of unmanned vehicles. Earlier this year, the team published the UMAA Architecture Design Description (ADD) providing the initial framework for both service and interface definition. Additional design guidance will be provided through a series of Interface Control Documents (ICDs) in the areas below.
Situational Awareness,
• Sensor and Effector Management,
• Processing Management,
• Communications Management,
• Vehicle Maneuver Management,
• Vehicle Engineering Management,
• Vehicle Computing Management,
• Support Operations
This RFI proposes a series of industry days where ICDs will be presented in draft form for discussion, comment, and feedback prior to final government approval. This represents an excellent opportunity for both industry and the government to collaborate and ensure the products are well understood prior to the government invoking them contractually.
UMAA ICDs will be made available via the web to interest parties including government, industry, and academia regardless of participation in the industry days.
Full information is available here.
Source: FedBizOpps