NAVWAR PEO C4I to host small business fair
By Loren Blinde
August 30, 2022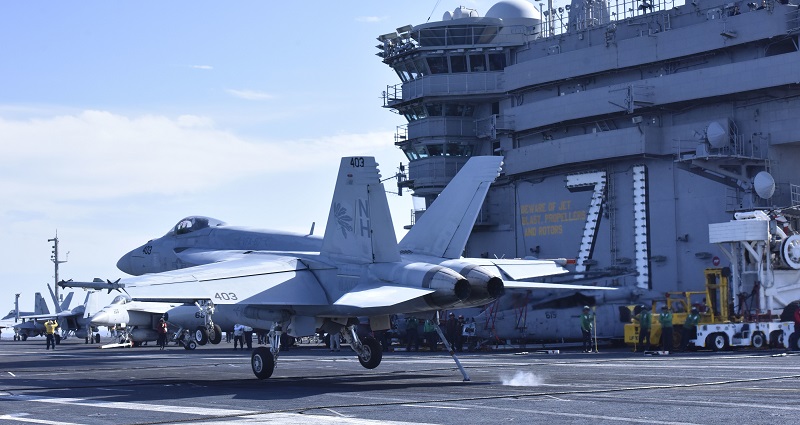 On August 29, the U.S. Navy announced its plans to host a PEO C4I Small Business Fair. Registration closes at 5:00 p.m. Pacific on August 31 for the September 9 event.
On Friday, September 9 from 10:00 am PDT – 11:30 am PDT, the Naval Information Warfare Systems Command's (NAVWAR) Program Executive Office for Command, Control, Computers and Intelligence (PEO C4I) is hosting its first Small Business Fair on the NAVWAR Old Town Campus, located in San Diego, CA. PEO C4I is the Navy's first line to acquire the right communication and technology tools to deliver affordable, integrated and interoperable information warfare capabilities to the fleet. Its eleven program offices, which now also includes the Multifunctional Information Distribution System (MIDS) Program, are responsible for the management of acquisition programs and projects to acquire, field, and support C4I systems across Navy, joint, and coalition platforms.
This is an opportunity to highlight Small Business capabilities, enable them to learn more about PEO C4I's mission, and meet face-to-face with PEO C4I representatives across several program offices. The event will kick off with a welcome from PEO C4I's Executive Director, Dr. Bill Luebke, and the Director of the Office of Small Business Programs for the Department of the Navy, Mr. Jimmy Smith. Following the remarks will be a casual, meet-and-greet event between Small Business Industry Partners and the Government.
If you are a Small Business and interested, please provide company name, CAGE Code, socio-economic status, POC name (limited to one attendee per company) and contact information no later than 5:00 pm PDT, Wednesday, August 31.
Review the full PEO C4I small business fair information.
Source: SAM
The right opportunity can be worth millions. Don't miss out on the latest IC-focused RFI, BAA, industry day, and RFP information – subscribe to IC News today.