Microsoft selected for U.S. Air Force ABMS contract
By Loren Blinde
November 17, 2020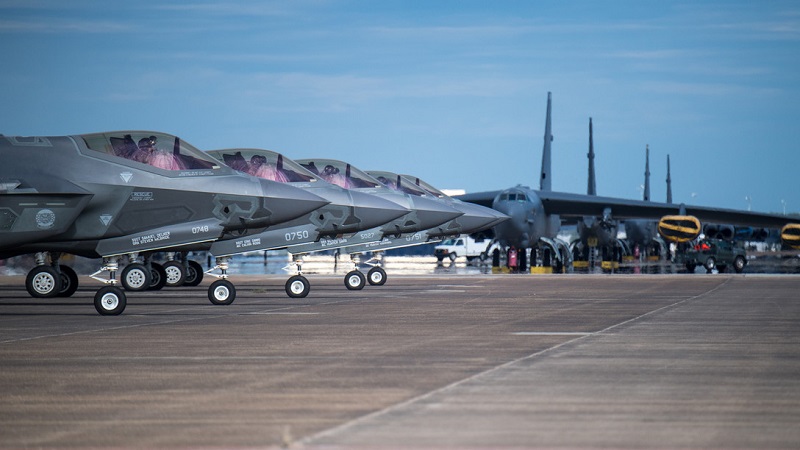 On November 16, Rick Wagner, president of Microsoft Federal, released the following statement:
As a measure of our support for the mission of flying, fighting and winning in air, space and cyberspace, our Microsoft Federal team is honored to be selected to support the Advanced Battle Management System (ABMS), the U.S. Air Force's top modernization priority. We join other companies that have been collectively awarded $950 million in indefinite-delivery/indefinite-quantity contracts to compete for future efforts enabling Joint All–Domain Command and Control.
We are excited for the opportunity to play a key role in the Air Force's extensive, several-year effort to align and unify mission-focused as well as traditional IT technology into a multidomain approach addressing a range of operational challenges. Using the ABMS "system of systems" methodology, the Air Force is working to make data processing, storage, communications, connections and decision support more efficient by establishing best practices that allow rapid proliferation of new software and hardware access across the Department of the Air Force.
Microsoft and other ABMS partners will work side by side with the Air Force to develop, deploy and operate systems as a unified force across all domains. Using innovative technologies and solutions integrated into ABMS, Microsoft will help address the Air Force challenge of getting the right information to the right platform and decision–makers in the most efficient manner.
Our technologies will help integrate the Air Force ABMS capabilities into the larger Joint All–Domain Command and Control (JADC2), the Department of Defense concept to connect sensors from all military branches – Air Force, Army, Marine Corps, Navy and Space Force – into a single network. Microsoft solutions will help transform legacy capabilities into an advanced, integrated system of systems, enabling secure, efficient multidomain operations from the enterprise to the tactical edge – even in degraded, disconnected, intermittent, low bandwidth and high latency (D-DILL) scenarios. We're confident that our portfolio of capabilities will support these requirements and provide innovative and agile IT services focused on mission value and user network experiences, while improving security, network availability, reliability and extending mobile access to the tactical edge.
Our trusted Microsoft Azure Government cloud will serve as the underlying technology platform for these needed solutions, providing the ability to fuse data from disparate sources to generate a more robust operating picture and operations across the battlespace. From leveraging GitHub tools to adding Azure Cognitive Services smart API capabilities, developers will be able to create integrated, intelligent apps enabling rapid human decision–making, even without having direct AI or data science skills or knowledge.
Source: Microsoft