Matt McCrann named DroneShield's US CEO
By Loren Blinde
January 13, 2022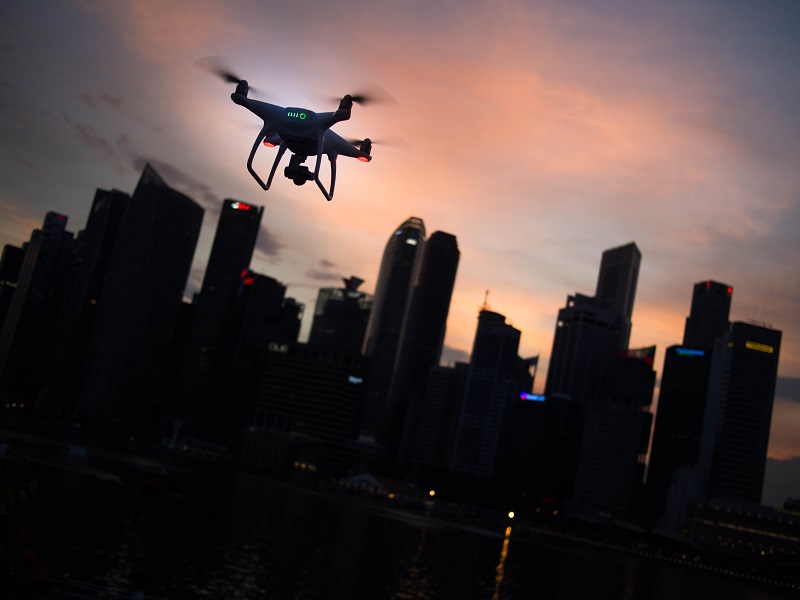 Australia-based DroneShield Limited announced on January 11 the appointment of Matt McCrann as chief executive officer of its wholly owned U.S. subsidiary DroneShield LLC. McCrann joined DroneShield LLC in 2019 as vice president of sales and will lead the growth and expansion of the company's U.S. based organization.
"The customers we serve and the problems we solve make the work at DroneShield both exciting and rewarding," McCrann said. "We have a strong, adaptable team as demonstrated by our revenue and company growth over the past two years. Our commitment to our customers and the strength of our engineering have allowed us to become the leader in counter-drone and we continue to push the envelope with our Artificial Intelligence and Electronic Warfare capabilities. I'm honored to accept this appointment and eager to continue our commitment to our partners across defense, homeland security, and law enforcement."
Oleg Vornik, CEO of DroneShield Limited (the listed parent company), commented, "Matt has done outstanding work since joining the DroneShield team, positioning our counter-UAS, Electronic Warfare and ISR solutions with a wide range of high-profile Defense and government agencies, while rapidly scaling our team and operations in the U.S. This appointment greatly aligns with DroneShield's commitment to serving the U.S. market and will enable DroneShield to support at scale our customer base in the U.S."
Prior to joining DroneShield, McCrann held director-level leadership positions at rapid growth scale-ups, successfully building and leading business units serving the defense and intelligence markets. McCrann is a veteran of the U.S. Navy and Intelligence Community and has also performed in management roles across both engineering and operations, during a career spanning more than two decades.
DroneShield develops advanced layered solutions for handheld, on-the-move, and facility detection and protection against unmanned system threats. DroneShield also recently announced DoD Artificial Intelligence Contract and first of its kind ACMA exemption to undertake Electronic Warfare research.
Source: DroneShield
Keep up with your competitors by following notable executive moves across the IC contracting space — become a paid subscriber to IC News.