LinQuest wins Air Force EWAAC
By Loren Blinde
November 19, 2021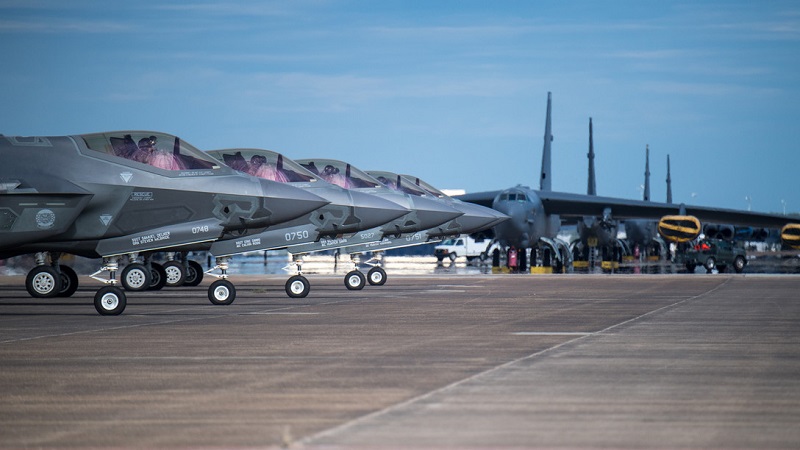 On November 17, Huntsville, AL-based LinQuest Corporation, a provider of space systems technology and electronic warfare solutions for U.S. defense and intelligence communities, announced that it has been awarded an Eglin Wide Agile Acquisition Contract (EWAAC) by the U.S. Air Force. The contract is a multiaward, Indefinite Delivery/Indefinite Quantity (IDIQ) acquisition vehicle supporting pre-program activities, technology development, engineering and manufacturing, and production. The contract is being awarded with an initial ceiling value of $46 billion.
The EWAAC contract has a 10-year ordering period with The Armament Directorate (AFLCMC/EB) at Eglin AFB in Florida. LinQuest will rapidly develop new technologies, solutions, and innovations to provide and expand the digital ecosystem for the Eglin community of customers. With a focus on the Digital Trinity, Enterprise Analytics, and Systems Development, LinQuest will continue delivering products and services from concepts to capabilities for the U.S. Air Force.
"This is a tremendous opportunity to provide innovative solutions for the U.S. Air Force as it continues to expand its digital footprint," said Tim Dills, president and CEO of LinQuest. "We look forward to developing and enhancing essential rapid response systems and technologies through this contract."
Source: LinQuest
If you enjoyed this article, please consider becoming a paid subscriber. Your support helps keep our site ad-free.